LIVE MUSIC
We believe in creating a complete experience for our guests. Pairing live music with craft beer, food and friends, brings the experience to another level.
Willie Williams
May 31, 2023 @ 5:00 PM - 9:00 PM
First take some strong vocals and poignant, honest storytelling. Add a healthy dose of blues and bluegrass influenced guitar, then finish it off with top notch showmanship and you'll start to get an idea of what Willie is all about. With influences that range from Otis Redding to the Grateful Dead, Willie's music is as familiar as it is fresh. An accomplished multi-instrumentalist, Willie is a fixture of the Richmond, VA music scene and has participated in countless projects. From Bluegrass mandolin to New Orleans funk, Willie finds a way to weave it all together into a style that is truly his own.
Ryan Jewel
June 1, 2023 @ 5:00 PM - 9:00 PM
A native of Front Royal, Virginia, the country music singer/songwriter released his first EP "Up on the Drive" in 2016. This EP helped him gain traction with his music career around his hometown, the Shenandoah Valley, and further. Along with his EP, Ryan was a runner-up in the 2015 Texaco Country Showdown, a nationwide talent search, which solidified Ryan's calling for a music career. Ryan has had the privilege of being the opening act for some major country artist's such as Marty Stuart and Lauren Alaina. He has also shared the stage with fellow Nashville artists, and Clemson buddies, Cody Webb and Doug McCormick.
Kara Davis
June 2, 2023 @ 2:00 PM - 6:00 PM
Great songs from all eras, strong playing, and top-notch vocals.
More More More
June 2, 2023 @ 6:30 PM - 10:30 PM
More More More, mixes four talented musicians with popular music with a focus on 80's rock along with hits from other decades. When performing these memorable songs, a More More More performance has something meaningful for every age and taste.
In keeping with their trendsetting approach to creating exceptional entertainment, More More More customize each performance to fit the client's wishes. They also fully engage the audience in a variety of interactive ways. Ultimately, these talented band members have years of experience, incredible energy, and know how to wow the crowd!
Joe Downer
June 3, 2023 @ 11:00 AM - 2:00 PM
An archaeologist by day, Joe brings a skilled energy to the Alternative and Neo-folk music scene by night. He takes inspiration from a mix of artists like Soundgarden, Pearl Jam, Tom Petty, Muddy Waters, Jon Foreman, and Needtobreathe, just to name a few.
Joe got his start in Silvertongue, a hard rock band best known for winning Washington D.C.'s "Next Big Thing" Battle of the Bands in 2010. He's since channeled his energy and passion into being a solo acoustic artist and contributing member of Signal Hill Band.
Along with performing original songs, Joe covers artists ranging from the Lumineers to Goo Goo Dolls to the Zac Brown Band. He is local to Northern VA.
Run For Cover
June 3, 2023 @ 2:30 PM - 6:00 PM
DC's spiciest 90's and 2000's cover band!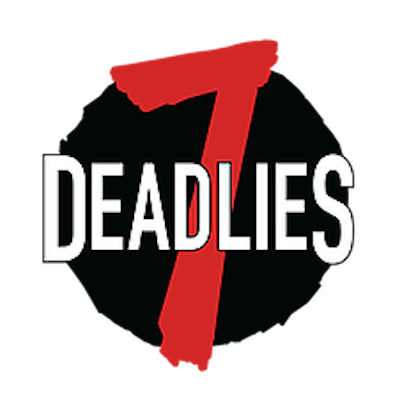 7 Deadlies
June 3, 2023 @ 6:30 PM - 10:30 PM
7 Deadlies is a rock cover band that has become a trendsetter for live music at clubs,
events, and weddings in the Washington, DC area. The band stands alone in blending the best music from over four decades to create one of the most dynamic live shows in DC. Each show is a combination of 90s classics, 2000s rock anthems, hip hop sing-a-longs, classic rock throwbacks, and top 40 dance pop classics as if the best playlist you can create was put in front of you and performed live. 7 Deadlies understands that a great band knows how to perform and how to create a great experience for the audience. They are constantly bringing new things to the stage and setting a new standard in DC.
Bethany Gates
June 4, 2023 @ 12:00 PM - 3:30 PM
Much of Bethany's life has been dedicated to using the arts to touch lives. A passionate vocalist and instrumentalist, Bethany also loves songwriting and uses her craft to tell genuine stories about her life as well as the lives of the people around her.
Kiti Gartner & The Drifting Valentines
June 4, 2023 @ 4:00 PM - 7:30 PM
Kiti Gartner & the Drifting Valentines is a band out of Washington DC who play western swing, rockabilly, old country and some jump blues. Their influences include music from the 1940s thru the early 60s, including almost everything that came out of The Quonset Hut and RCA Studio B in Nashville, Sun Records in Memphis, and Bakersfield. Band members are Kiti Gartner (vocals, rhythm), Zachary Sweeney (electric guitar), Steve Wolf (bass), Brian Alpert (drums), Gary Lee Gimble (pedal steel guitar).
Bailey Hayes
June 7, 2023 @ 5:00 PM - 9:00 PM
Bailey Hayes is a 24-year-old solo acoustic artist. He has been performing his whole life, but playing shows out at breweries, wineries, pubs, restaurants, weddings and more for 2 years now. His setlist contains an eclectic range of music … anywhere from country, to classic rock, to pop/soul, to folk, original music and more! The energy and melodies that he brings to his live shows will get you feeling all warm and fuzzy inside, and maybe even get you on the dance floor!
Brian Franke
June 8, 2023 @ 5:00 PM - 9:00 PM
Brian Franke is an independent award-winning singer/songwriter residing in the Washington, DC area. He is known as both a frequently booked cover song musician as well as an original songwriter. His cover songs range from classic rock songs, to 90s alternative rock, to Top 40 songs currently on the radio.
Sumer & Eric Duo
Jun 9, 2023 pm - 6:00 PM
An acoustic duo from Northern Virginia playing an array of music from all genres that spans the past 4 decades. There is always something for everyone!
Heads Up Penny
June 9, 2023 @ 6:30 PM - 10:30 PM
Heads Up Penny is a five-piece band based in Raleigh. With influences rooted in classic rock, country, funk and R&B, their sound is as wide-spanning as it is refined. These boys will keep you on your auditory toes with song topics ranging from classic heartbreak, drug addiction, the mysteries of God, and the importance of hats.
Mike Richards
June 10, 2023 @ 11:00 AM - 2:00 PM
This acoustic alternative rock soloist, Mike Richards released his first live self-titled, 5-track EP back in August of 2015. Based in Washington D.C., he has toured the country playing from coast to coast. Mike has been performing in rock bands and acoustically since the age of 14.His roots stem from a heavy influence of 90's alternative mixed with some acoustic rock. His influences through the years have been the likes of Incubus, the Red Hot Chili Peppers, Smashing Pumpkins, Foo Fighters, Third Eye Blind, Jack Johnson, John Mayer, Ed Sheeran, Prince, and The Beatles. He began this project after the split of The Offset, a former Washington DC based rock band that opened for the likes of The Wailers and Frankie Munoz's band "You Hang Up".
2MB Band
June 10, 2023 @ 2:30 PM - 6:00 PM
When best friends get together to make music and perform classic jams you get 2MB! Kendall, Chris and Dave are all locals that grew up in the Northern Virginia area. They are all NoVa professionals, parents, and freaking awesome multi-talented musicians. Their vibe is fun, smooth and easy; playing everything from 90s alt faves, classics from the 70s, to country covers that everyone knows the words to.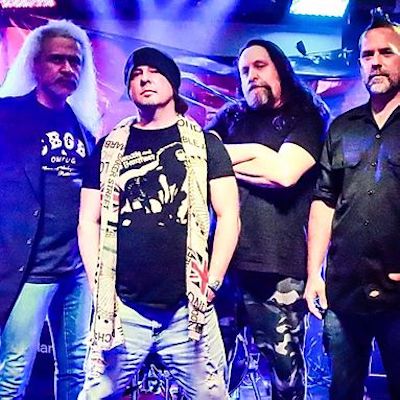 JParis
June 10, 2023 @ 6:30 PM - 10:30 PM
JParis Rock Band was born out of a group of individuals with great ambition and a positive outlook on their musical journey. Ever since they came together in 2000, they've found great joy and satisfaction in making music and sharing it with fans and people all over the world. JParis has built a broad fan base in the region — fans with the kind of devotion and enthusiasm usually reserved for major acts with mainstream support. For anyone who has ever been to a JParis show, it's easy to understand why. The energy and personality of JParis are contagious, and they connect with the audience unlike any other local band in recent memory.
Bobby Thompson
June 11, 2023 @ 12:00 PM - 3:30 PM
Hailed as one of Washington DC's top blues musicians, Thompson strikes an energetic and seasoned balance between electric blues-rock, exemplified by his three studio albums and two live albums, along with a distinctive acoustic song-craft performance style. His acoustic emphasis on the Weissenborn lap-slide acoustic guitars sets him apart from many of his contemporaries but it's not just his instrumental strengths that garner attention, but also his deep rootsy songwriting and dynamic vocal style. 
Troll Tribe
June 14, 2023 @ 5:00 PM - 9:00 PM
Think of if The Red Hot Chili Peppers were into blues and reggae but kept the funk – you'd be close. While heavily Reggae/Ska influenced, it's an alternative groove sound that is versatile enough to bring anyone to the dance floor.
The Boneshakers
June 15, 2023 @ 5:00 PM - 9:00 PM
The iconic band lead by world-renowned guitarist Randy Jacobs of Was (Not Was). The Boneshakers and members have toured and recorded with Bonnie Raitt, BB King, Seal, Keb Mo, Aretha Franklin, Elton John, Mindi Abair, Bootsy Collins, Tears 4 Fears, Bob Dylan, Stevie Wonder, Iggy Pop...just to name a few. A stirring blend of Detroit soul with Muscle Shoals-style R&B on full display every show.
Southerland
June 16, 2023
Everyone saw the duo potential in Charleston, South Carolina native Matt Chase and small town Washington, Georgia's Chris Rogers before they saw it themselves. Before morphing into the musical outfit now known as Southerland, the two had been playing college towns and dive bars together for three years. They met through mutual friends and their music compatibility is what has kept the two working and playing together since 2016. They have developed, quite naturally, into a duo that relies heavily on lyrical content, while melodically blending classic and pop country. The two create music that takes the storytelling of traditional country music and gives its a relatable, modern country feel.
The Nashville Nights Band
June 17, 2023
Welcome to Nashville Nights Band - your ultimate choice for authentic 90's country music! Our band offers a unique blend of classic country sounds, heart-warming lyrics, and upbeat rhythms that will keep you dancing all night long.
​
We take pride in our genuine Nashville sound and our talented musicians who have decades of experience in the music industry.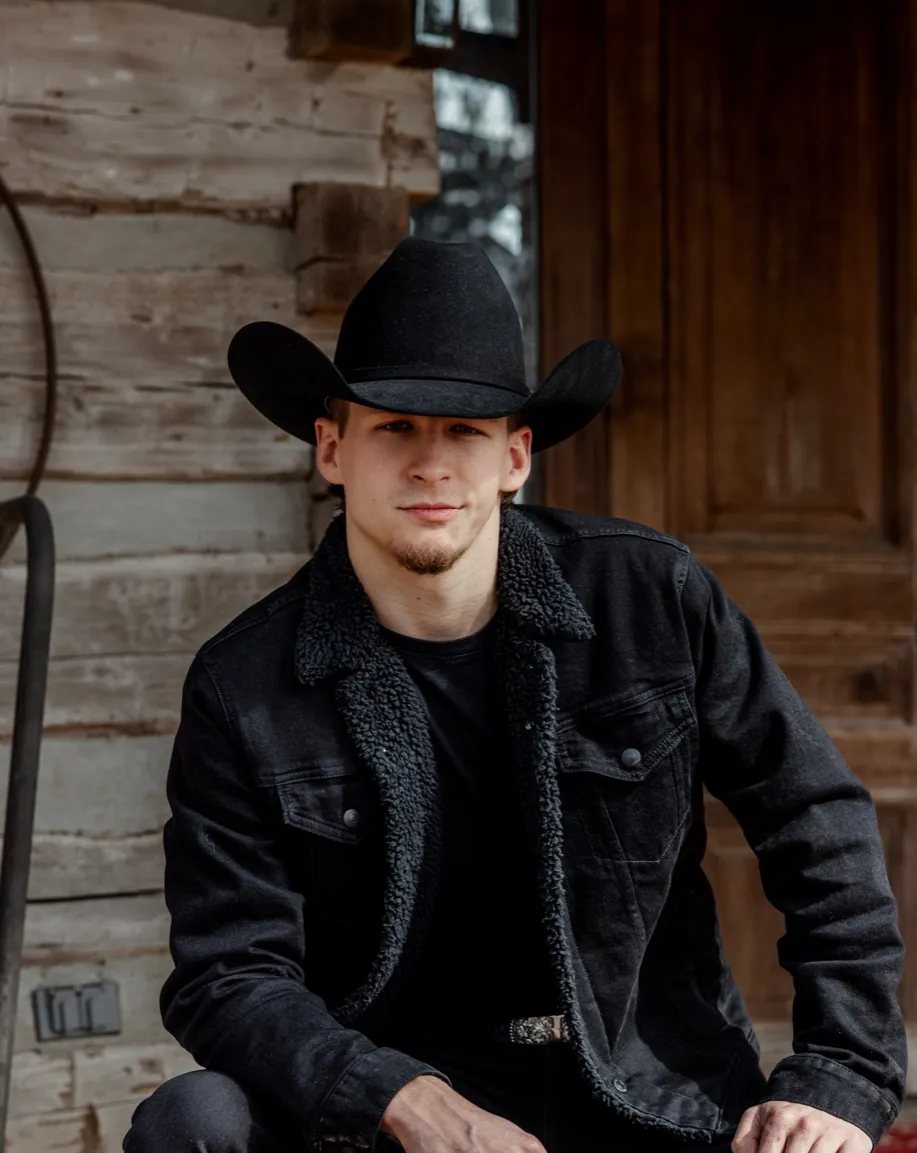 Bryce Leatherwood
June 17, 2023
Bryce Leatherwood is a 23-year-old singer/songwriter who aims to carry the torch of country music and continue the legacy of legends prior. Bryce was born and raised in Woodstock, GA, and his passion for music began at an early age. Working on his grandfather's farm every summer, Bryce was exposed to the classic country hits of George Jones, Merle Haggard and Conway Twitty. Soon thereafter, Bryce began picking up guitars and playing the traditional country music that still inspires him today.
Bryce's music career began to blossom in Statesboro, GA, where he attended Georgia Southern University. During his time in Statesboro, Bryce played college venues and continued to grow his stage presence and his country music repertoire. At Georgia Southern, Bryce formed his band in late 2021 and began playing all around the Southeast. Bryce's goal was to take the stage and play the best of country music to all ages and audiences. After graduating college, Bryce set his mind on a new task.
In 2022, he competed on the NBC hit television show The Voice and was crowned the Season 22 winner in December of 2022. Following his success on The Voice, Bryce is pursuing a full-time music career and is currently working to become country's next major artist.
Straight from Georgia, here is Bryce Leatherwood.
Mackenzie Roark
June 18, 2023 @ 12:00 PM - 3:30 PM
Mackenzie Roark started her musical pursuits at an early age when she was forced by her parents to play the acoustic guitar and sing in her middle school praise band at church. While the rickety stage in the Jesus mural youth room was worlds away from the type of stage she dreamed of one day occupying, she learned the basics of playing and singing simultaneously, as well as how to pray away the stage fright.
Fast forward fifteen or so years, and Mackenzie has played stages all along the east coast. From Charleston to Asheville to New York City, this Richmond, Virginia-based musician has played just about every type of gig. Over the years, she's dialed in her craft by way of hundreds of performances in bars, restaurants, and breweries, as well as festivals and major venues.
Jacob Ritter
June 21, 2023 @ 5:00 PM - 9:00 PM
Jacob is a student, music lover, vinyl junky, bike riding, musician who loves what they do.
Billy T. Wilde
June 22, 2023 @ 5:00 PM - 9:00 PM
Billy "T" Wilde is an American singer/songwriter and Musical Entertainer, from the Washington DC are. His high energy and entertaining live shows has led him to become one of the most highly sought musical performers in the Mid Atlantic area. He has performed at notable venues like The 9:30 Club, and Jiffy Lube Live Concert Pavilion, opening for many National acts from Dave Matthews, Lincoln Park, Keith Urban, Zac Brown, Matchbox 20 to Journey. With the unique use of looping pedals he can stack layers of guitars, rhythms & Harmonies, and along with his percussionist, is able to reproduce the sound of a full band.
In addition to his original music, Billy performs popular Rock, Blues, Country & Pop Hits from every decade from the 60's to modern day. His blazing guitar riffs and powerful vocals, makes
a passionate performance that leave audiences singing, Dancing and wanting more!
Grayson Torrence
June 23, 2023 @ 2:00 PM - 6:00 PM
Grayson a singer/songwriter with a beautiful yet powerhouse voice is able to captivate her audience.
Rowdy Ace Band
June 23, 2023 @ 6:30 PM - 10:30 PM
Northern Virginia's Country Music band is Rowdy Ace Band! And we play Country that Rocks. Rowdy Ace Band features music from across many decades, from today's top 40 Country to yesterday's Rock.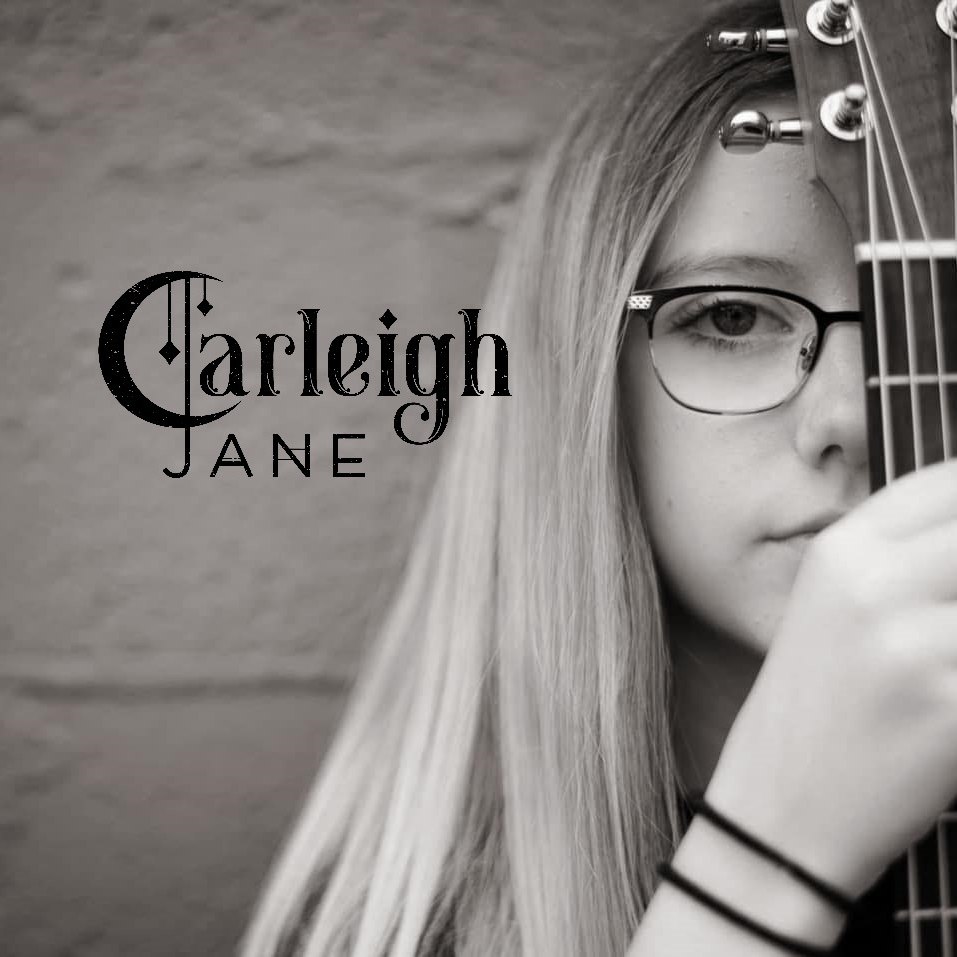 Carleigh Jane
June 24, 2023 @ 11:00 AM - 2:00 PM
Carleigh Jane is an acoustic musician and promising songwriter born and raised in Virginia. Carleigh has been singing and performing from a very young age. Starting piano lessons at age 5, professional voice instruction at age 8 and self-taught on the ukulele and acoustic guitar by 10, Carleigh has quickly found her passion and God-given gift. She knows music is a part of her and always will be.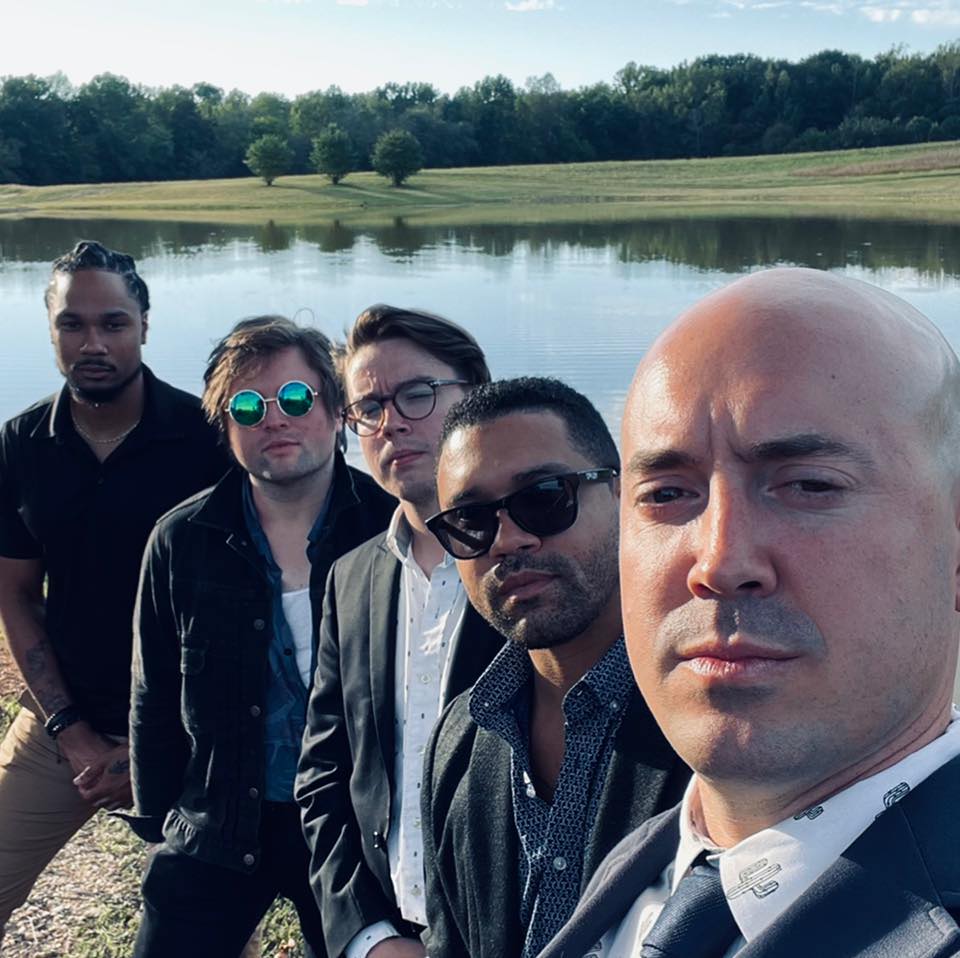 Stonebrook
June 24, 2023 @ 2:30 PM - 6:00 PM
Stonebrook is a party band made up of players who have honed their sound in and around the diverse and talented music scene of Richmond, VA. Together, they have developed a style that music fans are rallying around. Their raw, vintage rock sound and gritty funk undertones have been pleasing music lovers, party goers, and festival crowds up and down the east coast. Stonebrook was founded by friends Drew Kisamore and Steven Boone in mid-2011 and added Josh McCormick on drums in 2014. With recent additions of Michael York on guitar and Garen Dorsey on keys, their sound has never been better and will have you dancing the night away.
Party Fowl
June 24, 2023 @ 6:30 PM - 10:30 PM
Party Fowl is a Delaware based cover band playing all of your favorite songs from all genres and all years. Whatever keeps you dancing!!
Melissa Quinn Fox
June 25, 2023 @ 4:00 PM - 7:30 PM
She may not have grown up with Southern roots, but rising Singer/Songwriter Melissa Quinn Fox uses her honest, story-driven lyrics, expressive vocals, and captivating live performances to deliver a blend of Country and Americana music that is relatable as it is authentic. 
Wilson Springs Hotel
June 28, 2023 @ 5:00 PM - 9:00 PM
The Wilson Springs Hotel are rooted in folk music and hail from all parts of Virginia; bringing country, folk and bluegrass together.
Shane Gamble
June 29, 2023 @ 5:00 PM - 9:00 PM
A Maryland native, Shane Gamble embodies what it means to be a working musician. Shane attacks his guitar with passion and sings jangly songs about the good times with a distinctly American feel. Close your eyes and imagine if Tom Petty or Bruce Springsteen were to emerge now on Country radio, then added a modern twist…that's Shane.
Maddie Peters
June 30, 2023 @ 2:00 PM - 6:00 PM
Maddie Peters is a singer-songwriter and musician, performing locally in the Northern Virginia area for several years. Her music spans from classic 70s rock to RnB and pop with a contemporary acoustic twist.
Scott Kurt
June 30, 2023 @ 6:30 PM - 10:30 PM
Scott Kurt grew up in America's Rust Belt, and the grittiness of his roots is evident in every aspect of his music. From his debut album, "Ragged But Right", recorded with his band Memphis 59, to his first solo effort "Down This Road", he captures the essence of hard living, hard work and hard times in deeply personal lyrics delivered by a whiskey-tinged bar room voice wrapped up inside a whole lot of full-tilt country-rock guitar.