LIVE MUSIC
We believe in creating a complete experience for our guests. Pairing live music with craft beer, food and friends, brings the experience to another level.
Jamie Rose Trio
February 3, 2023 @ 2:00 PM - 6:00 PM
Jamie Rose is a 21 year old guitar player, songwriter, performer and producer. Music has been at the forefront of his life ever since he was 9 years old and he considers it to be a huge part of his identity. He always makes sure whether he's performing recording, producing, or writing his own music or other artists' music, that he incorporates elements of himself into the art and has something significant to bring to the table.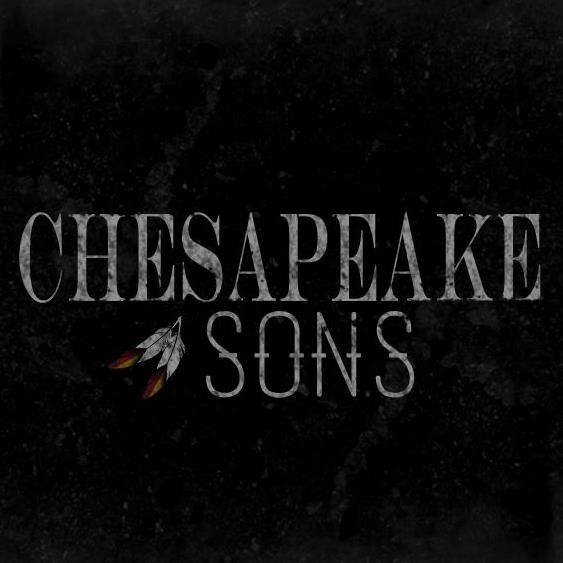 Chesapeake Sons
February 3, 2023 @ 6:30 PM - 10:30 PM
Jason Morton and Brett Wilmer are Chesapeake Sons. Hailing from coastal Maryland, now living in Nashville, this dynamic duo brings a rejuvenating edge. Citing influences like the Black Crowes, Chesapeake Sons have a unique and refreshing style. They can rock out on guitar like Skynyrd with explosive crescendos but, are still able to sing to the hearts of many with their vulnerable ballads like Eric Church.
Joe Downer
February 4, 2023 @ 11:00 AM - 2:00 PM
An archaeologist by day, Joe brings a skilled energy to the Alternative and Neo-folk music scene by night. He takes inspiration from a mix of artists like Soundgarden, Pearl Jam, Tom Petty, Muddy Waters, Jon Foreman, and Needtobreathe, just to name a few.
Joe got his start in Silvertongue, a hard rock band best known for winning Washington D.C.'s "Next Big Thing" Battle of the Bands in 2010. He's since channeled his energy and passion into being a solo acoustic artist and contributing member of Signal Hill Band.
Along with performing original songs, Joe covers artists ranging from the Lumineers to Goo Goo Dolls to the Zac Brown Band. He is local to Northern VA.
Up All Night
February 4, 2023 @ 2:30 PM - 6:00 PM
Up All Night is a rock/pop/funk band. They have played at bars, restaurants, large concert venues, and the occasional house party all over the DMV area! They bring a hype blend of classics and modern mashups. They always get the dance floor going and keep the people drinking, singing, and moving. They love taking requests and matching the style of their show to the venue and the audience.
Brisk
February 4, 2023 @ 6:30 PM - 10:30 PM
Brisk is a 90's rock and alternative band based out of Fredericksburg, VA. The band consists of John Barnes on drums, Eddie Dickerson on fiddle, and Mark Euker on vocals and acoustic guitar. The talented Chelsea Cameron adds female vocals for another flavor of Brisk!!!
Brisk has made their name by curating an expansive repertoire of popular hits as well as deeper cut tracks from some of the most iconic and influential 90's bands.
With unique instrumentation and a variety of supporting musicians that can jump in, Brisk can bring you anything from Green Day and 311 to No Doubt and Pink, as well as all of your favorites with a Bluegrass flare. The unique arrangement of instruments simultaneously takes us back in time and make us stop and stare at the artistry occurring in real time that has stirred up quite a buzz all throughout Virginia and Maryland.
The Dad Guys
February 5, 2023 @ 12:00 PM - 3:30 PM
Mike Leverone & Ben Marcheski a.k.a. "The Dad Guys" are a unique, top 40 combo performing some of your favorite (and some shameful) hits.
Billy T. Wilde
February 5, 2023 @ 4:00 PM - 7:30 PM
Billy "T" Wilde is an American singer/songwriter and Musical Entertainer, from the Washington DC are. His high energy and entertaining live shows has led him to become one of the most highly sought musical performers in the Mid Atlantic area. He has performed at notable venues like The 9:30 Club, and Jiffy Lube Live Concert Pavilion, opening for many National acts from Dave Matthews, Lincoln Park, Keith Urban, Zac Brown, Matchbox 20 to Journey. With the unique use of looping pedals he can stack layers of guitars, rhythms & Harmonies, and along with his percussionist, is able to reproduce the sound of a full band.
In addition to his original music, Billy performs popular Rock, Blues, Country & Pop Hits from every decade from the 60's to modern day. His blazing guitar riffs and powerful vocals, makes
a passionate performance that leave audiences singing, Dancing and wanting more!
Dan Barry
February 8, 2023 @ 5:00 PM - 9:00 PM
Dan Barry is a singer-songwriter who blends influences of rock, jazz, folk, and soul into a unique sound.
Willie Williams
February 9, 2023 @ 5:00 PM - 9:00 PM
First take some strong vocals and poignant, honest storytelling. Add a healthy dose of blues and bluegrass influenced guitar, then finish it off with top notch showmanship and you'll start to get an idea of what Willie is all about. With influences that range from Otis Redding to the Grateful Dead, Willie's music is as familiar as it is fresh. An accomplished multi-instrumentalist, Willie is a fixture of the Richmond, VA music scene and has participated in countless projects. From Bluegrass mandolin to New Orleans funk, Willie finds a way to weave it all together into a style that is truly his own. 
Troll Tribe
February 10, 2023 @ 2:00 PM - 6:00 PM
Think of if The Red Hot Chili Peppers were into blues and reggae but kept the funk – you'd be close. While heavily Reggae/Ska influenced, it's an alternative groove sound that is versatile enough to bring anyone to the dance floor.
Rowdy Aces
February 10, 2023 @ 6:30 PM - 10:30 PM
Northern Virginia's Country Music band is Rowdy Aces! And we play Country that Rocks. Rowdy Aces features music from across many decades, from today's top 40 Country to yesterday's Rock.
Drew Dunbar
February 11, 2023 @ 11:00 AM - 2:00 PM
In 2019, Drew decided to conduct a little experiment for himself. He was playing music several nights a week in restaurants and breweries all around Richmond, VA just trying to pay the bills and was growing weary of playing the same old cover songs the same old ways to get a few nods from the bar every once in a while if he played the "right tune." So he wrote a song with the may-I-please-have-your-attention opening line…
"I'm usually a pretty good guy, but I usually don't get treated this bad…"
Sam C. Jones
February 11, 2023 @ 2:30 PM - 6:00 PM
Sam C. Jones is an actor, multi-instrumentalist, singer-songwriter and composer. He is originally from Alexandria, Virginia, just outside our nation's capital. Sam has supported national touring acts such as Ryan Cabrera, Lincoln Durham and Creed Bratton of The Office. He likes long walks on the beach, whiskey neat, and playing with dogs.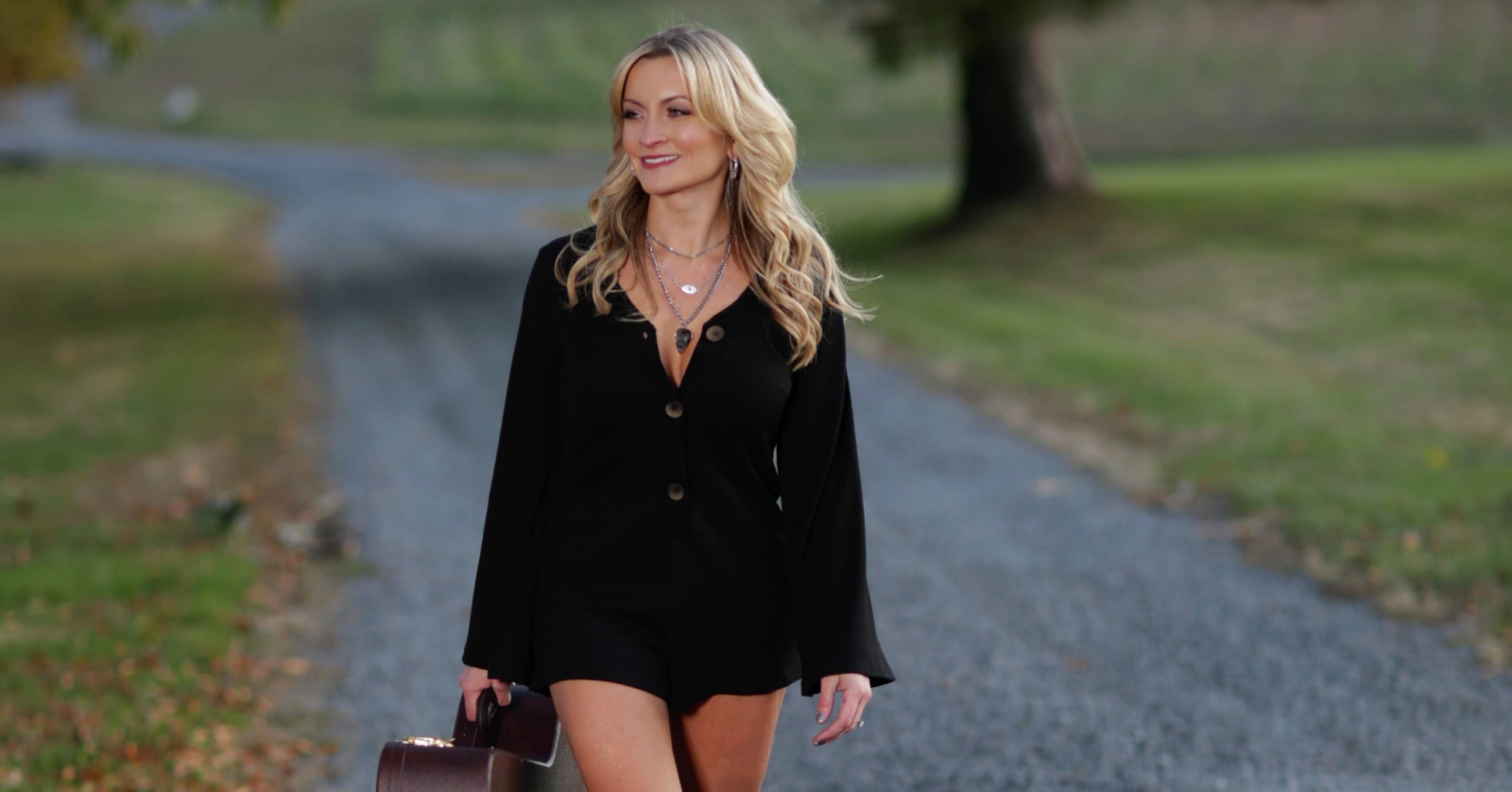 Melissa Quinn Fox
February 11, 2023 @ 6:30 PM - 10:30 PM
Melissa Quinn Fox is a singer/songwriter from Pittsburgh, PA, who blends the brazen spirit of Americana with the unabashed candor of country music to create her own unassuming, yet distinctly versatile sound. 
Jonathan Brown
February 12, 2023 @ 12:00 PM - 3:00 PM
If you haven't heard Jonathan Paige Brown Jr play live before you are missing out!
Juliet Lloyd Trio
February 12, 2023 @ 4:00 PM - 7:30 PM
In the few short years since penning her first song, DC-based singer/songwriter Juliet Lloyd has quickly gained a name for herself as a strikingly accomplished songwriter and no-holds barred performer. From thousand-seat amphitheaters to intimate standing-room only cafes, audiences have been held captive by her accessible, memorable songs and easy charm time and time again.
Shane Gamble
February 15, 2023 @ 5:00 PM - 9:00 PM
A Maryland native, Shane Gamble embodies what it means to be a working musician. Shane attacks his guitar with passion and sings jangly songs about the good times with a distinctly American feel. Close your eyes and imagine if Tom Petty or Bruce Springsteen were to emerge now on Country radio, then added a modern twist…that's Shane.
Jay Powell
February 16, 2023 @ 5:00 PM - 9:00 PM
JAY POWELL is one of the most recognizable, professional and talented performers in Northern Virginia.
He has many sides as the lead singer for the legendary ROADDUCKS and as a soloist.
He will always have a TIGHT connection with his audience, and NEVER leaves you unhappy.
Anthony Gill
February 17, 2023 @ 2:00 PM - 6:00 PM
Anthony Gill is a local singer/songwriter who has been performing between Richmond and Northern Virginia for several years. His unique interpretation of classic Rock, Blues, R&B and Country classics has made him one of the most original live performers around. Sit back, relax, and enjoy while Anthony brings his unique style and energy to Farm Brew Live.
Grayson Torrence
February 17, 2023 @ 6:30 PM - 10:30 PM
Grayson a singer/songwriter with a beautiful yet powerhouse voice is able to captivate her audience.
Adam Forbes
February 18, 2023 @ 11:00 AM - 2:00 PM
Singer/songwriter from Washington, DC playing a wide range of original and cover music.
Goodman & Guilliams
February 18, 2023 @ 2:30 PM - 6:00 PM
Goodman Guilliams Acoustic consists of John Goodman and Tim Guilliams, friends since high school. We are formerly from two of Baltimore's well known bands (Faded Image and No Pets for Noah).
Sons of Pirates
February 18, 2023 @ 6:30 PM - 10:30 PM
Since 1998, audiences from all over the Mid Atlantic have been enjoying the hot summer sounds of Sons of Pirates. Sometimes billed as a Jimmy Buffet tribute band, SOP is much more, playing the beach music of Buffett, Marley, Zak Brown and splashing in classic hits from Eagles, James Taylor and BNL as well as many more. SOP thrives on it's audiences and their participation in the show. Every show is like a party at the beach.
FarAway Duo
February 19, 2023 @ 12:00 PM - 3:30 PM
FarAway is Sara Davenport & Brian Franke, a singer/songwriter duo based in Charlottesville, VA who blend beautiful harmonies over a folk and pop rock sound. They got their start in Washington, DC in 2012, have opened for national acts & had a song on TV.
Justin Trawick
February 19, 2023 @ 4:00 PM - 7:00 PM
Justin Trawick has been performing in the Washington DC area and along the East Coast since 2006, citing musical influences like Bob Schneider, Greensky Bluegrass, The Tallest Man on Earth, G. Love, Old Crow Medicine Show, and David Gray. In February of 2014, Trawick won "Song of the Year" at the Washington Area Music Awards for his solo recording of "All the Places That I've Been," which can be downloaded on iTunes as a single along with his five other solo records and EPs.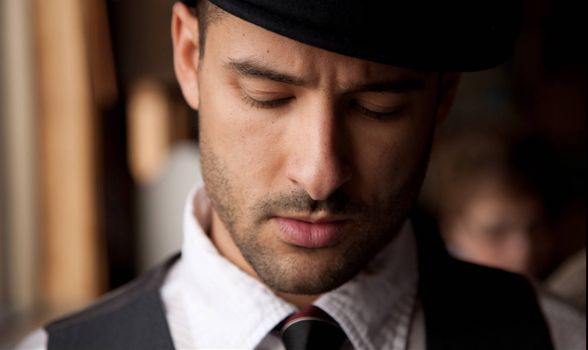 Sharif
February 22, 2023 @ 5:00 PM - 9:00 PM
Los Angeles-based artist Sharif has been performing throughout the world for more than twenty years. Taking popular songs of all styles and running them through his live music machine, Sharif creates a unique and dynamic show each and every night. Covering an array of artists, from Madonna to Nirvana, Sharif can truly transform any song into his own profound piece. Join us for an evening of acoustic guitars, warm vocals, and all your favorite songs.
Ryan Jewel
February 23, 2023 @ 5:00 PM - 9:00 PM
A native of Front Royal, Virginia, the country music singer/songwriter released his first EP "Up on the Drive" in 2016. This EP helped him gain traction with his music career around his hometown, the Shenandoah Valley, and further. Along with his EP, Ryan was a runner-up in the 2015 Texaco Country Showdown, a nationwide talent search, which solidified Ryan's calling for a music career. Ryan has had the privilege of being the opening act for some major country artist's such as Marty Stuart and Lauren Alaina. He has also shared the stage with fellow Nashville artists, and Clemson buddies, Cody Webb and Doug McCormick.
Ken Wenzel
February 24, 2023 @ 2:00 PM - 6:00 PM
A saxophonist, a guitarist, a singer/songwriter, and a bandleader, Ken has been described as a purveyor of restless midwestern sentimentality, who searches in his songs for the kinds of truth that's often best found within oneself. Whether performing as a solo acoustic singer-songwriter or with his full band Cross Kentucky, Ken stays busy, playing 200+ shows a year across the DC, Delaware, Maryland, and Virginia region, the eastern seaboard, the midwest, and south.
Starcrush
February 24, 2023 @ 6:30 PM - 10:30 PM
Starcrush is one of the premier modern rock/party bands in the Baltimore area. Their high-energy shows and diverse song catalog have made the band a crowd favorite at the best venues throughout the region. Come out to a show to see for yourself why so many others are making Starcrush a "must-see" part of their weekend.
Matt Johnson
February 25, 2023 @ 11:00 AM - 2:00 PM
Matt Johnson is a Singer/Songwriter, Producer, Piano player, Actor, etc. from the central Shenandoah Valley and was featured on NBC's THE VOICE S15
2MB Band
February 25, 2023 @ 2:30 PM - 6:00 PM
When best friends get together to make music and perform classic jams you get 2MB! Kendall, Chris and Dave are all locals that grew up in the Northern Virginia area. They are all NoVa professionals, parents, and freaking awesome multi-talented musicians. Their vibe is fun, smooth and easy; playing everything from 90s alt faves, classics from the 70s, to country covers that everyone knows the words to.
The Cellar Sessions
February 25, 2023 @ 6:30 PM - 10:30 PM
ENERGY. VERSATILITY. DIVERSITY. As one of Pennsylvania's premier cover bands, THE CELLAR SESSIONS is the embodiment of these three words, entertaining crowds throughout the state and beyond for nearly a decade. With an unparalleled level of versatility, the Cellar Sessions can adapt to any situation to provide high-energy entertainment as a full band, either electric or acoustic, or scaled down as an acoustic duo or trio. Whatever the size of the venue or event may be, the Cellar Sessions display an astounding amount of diversity, playing a variety of cover songs from genres that span both the width of the musical spectrum and the timeline of rock and roll history. From the oldies of the 1950s, to the classic rock of the 1960s and 1970s, and reaching all the way to today's pop, rock, and country music hits, the Cellar Sessions are sure to please anyone's musical taste. Covering such artists as the Beatles, Taylor Swift, Johnny Cash, the Rolling Stones, Ed Sheeran, the Killers, Kenny Chesney, Bruno Mars, and many more, the Cellar Sessions have a unique ability to create a dynamic performance in all settings.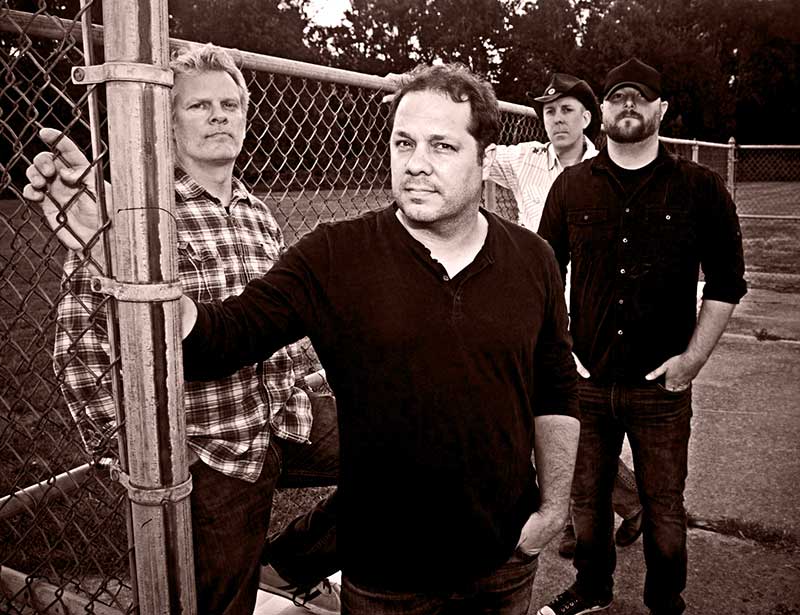 Scott Kurt
February 26, 2023 @ 12:00 PM - 3:30 PM
Scott Kurt grew up in America's Rust Belt, and the grittiness of his roots is evident in every aspect of his music. From his debut album, "Ragged But Right", recorded with his band Memphis 59, to his first solo effort "Down This Road", he captures the essence of hard living, hard work and hard times in deeply personal lyrics delivered by a whiskey-tinged bar room voice wrapped up inside a whole lot of full-tilt country-rock guitar.
Bethany Gates
February 26, 2023 @ 4:00 PM - 7:30 PM
Much of Bethany's life has been dedicated to using the arts to touch lives. A passionate vocalist and instrumentalist, Bethany also loves songwriting and uses her craft to tell genuine stories about her life as well as the lives of the people around her.