LIVE MUSIC
We believe in creating a complete experience for our guests. Pairing live music with craft beer, food and friends, brings the experience to another level.
Sharif
March 29, 2023 @ 5:00 PM - 9:00 PM
Los Angeles-based artist Sharif has been performing throughout the world for more than twenty years. Taking popular songs of all styles and running them through his live music machine, Sharif creates a unique and dynamic show each and every night. Covering an array of artists, from Madonna to Nirvana, Sharif can truly transform any song into his own profound piece. Join us for an evening of acoustic guitars, warm vocals, and all your favorite songs. 
Tejas Singh
March 30, 2023 @ 5:00 PM - 9:00 PM
Tejas Singh is a singer/songwriter from Northern Virginia.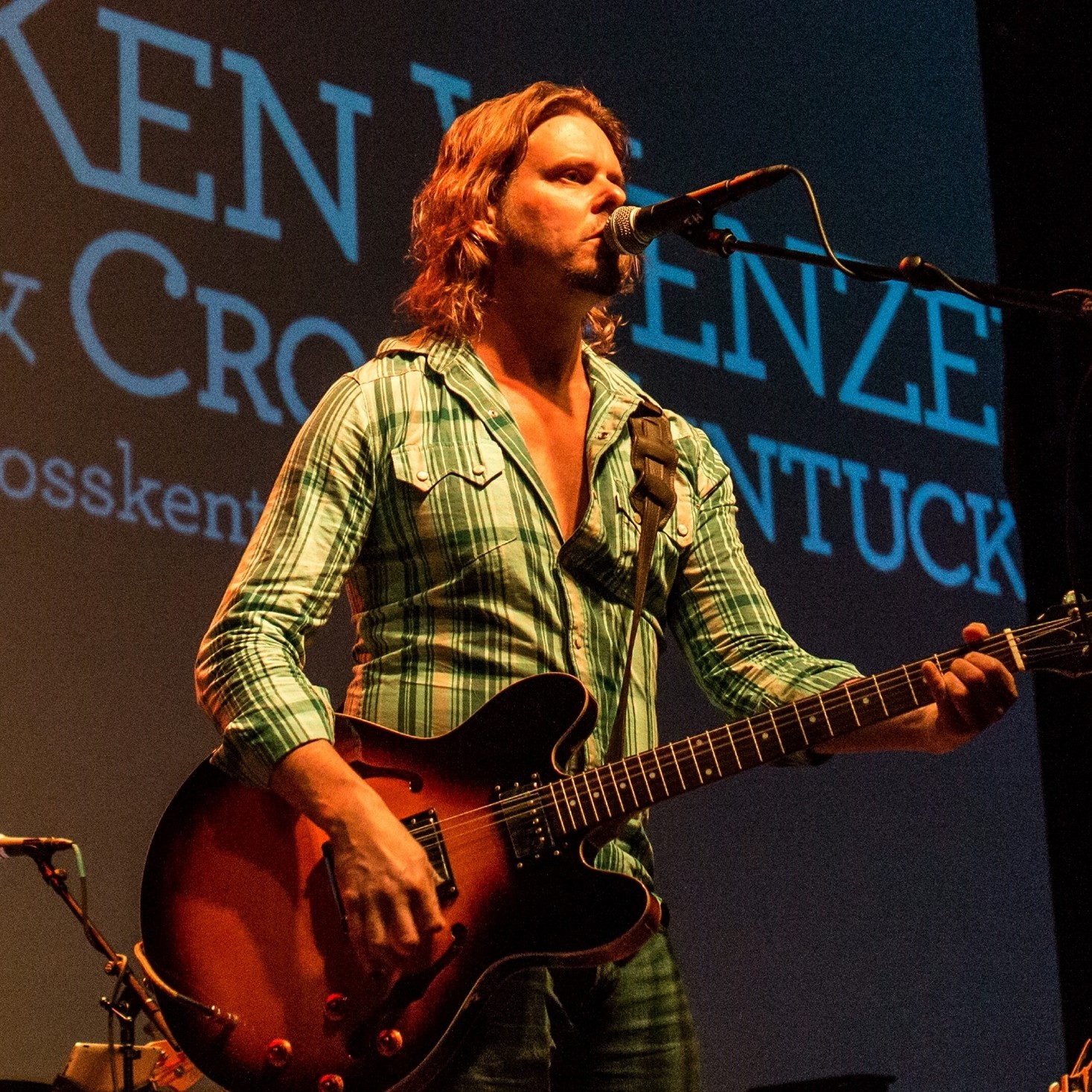 Ken Wenzel
March 31, 2023 @ 2:00 PM - 6:00 PM
A saxophonist, a guitarist, a singer/songwriter, and a bandleader, Ken has been described as a purveyor of restless midwestern sentimentality, who searches in his songs for the kinds of truth that's often best found within oneself. Whether performing as a solo acoustic singer-songwriter or with his full band Cross Kentucky, Ken stays busy, playing 200+ shows a year across the DC, Delaware, Maryland, and Virginia region, the eastern seaboard, the midwest, and south.
Addison Levy
March 31, 2023 @ 6:30 PM - 10:30 PM
Addie Levy is a natural born, diverse entertainer straight from the Blue Ridge Mountains of Virginia. From a very young age she has shared her talents of music, dance and communication with a wide variety of audience. At the age of 10, she started her path of learning an instrument and was taught by local musicians the art of Appalachian Old Time, Gospel and Bluegrass music. She simply fell in love with the "happy music" that was so rich in history, stories, and community encouragement. She now plays, guitar, mandolin, fiddle, upright bass.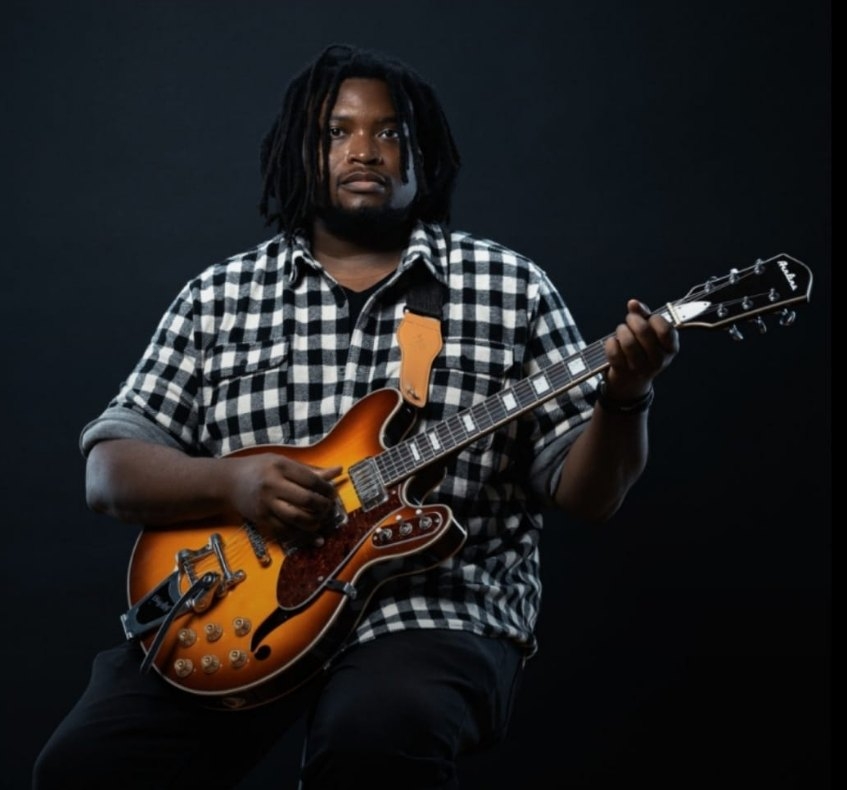 Justin Golden
April 1, 2023 @ 11:00 AM - 2:00 PM
With roots in the Mississippi Delta, Chicago, and the Piedmont of Virginia, Richmond-based guitarist and songwriter Justin Golden's origins are deeply vested in the blues. First picking up the guitar at age 19, Golden did what came naturally and let the music flow through him. With an extremely diverse musical palette, Golden aims to bring some new ideas to traditional blues forms. In addition to his work as a recording and performing artist, Golden maintains a busy teaching schedule and works with the non-profit The Rhapsody Project to provide community enrichment through anti-racist cultural heritage programs.
The Dad Guys
April 1, 2023 @ 2:30 PM - 6:00 PM
Mike Leverone & Ben Marcheski a.k.a. "The Dad Guys" are a unique, top 40 combo performing some of your favorite (and some shameful) hits.
Billy T. Wilde
April 1, 2023 @ 6:30 PM - 10:30 PM
Billy "T" Wilde is an American singer/songwriter and Musical Entertainer, from the Washington DC are. His high energy and entertaining live shows has led him to become one of the most highly sought musical performers in the Mid Atlantic area. He has performed at notable venues like The 9:30 Club, and Jiffy Lube Live Concert Pavilion, opening for many National acts from Dave Matthews, Lincoln Park, Keith Urban, Zac Brown, Matchbox 20 to Journey. With the unique use of looping pedals he can stack layers of guitars, rhythms & Harmonies, and along with his percussionist, is able to reproduce the sound of a full band.
In addition to his original music, Billy performs popular Rock, Blues, Country & Pop Hits from every decade from the 60's to modern day. His blazing guitar riffs and powerful vocals, makes
a passionate performance that leave audiences singing, Dancing and wanting more! 
Grayson Torrence
April 2, 2023 @ 12:00 PM - 3:30 PM
Grayson a singer/songwriter with a beautiful yet powerhouse voice is able to captivate her audience.
Jacob Ritter
April 2, 2023 @ 4:00 PM - 7:30 PM
Jacob is a student, music lover, vinyl junky, bike riding, musician who loves what they do.
Bailey Hayes
April 5, 2023 @ 5:00 PM - 9:00 PM
Bailey Hayes is a 24-year-old solo acoustic artist. He has been performing his whole life, but playing shows out at breweries, wineries, pubs, restaurants, weddings and more for 2 years now. His setlist contains an eclectic range of music … anywhere from country, to classic rock, to pop/soul, to folk, original music and more! The energy and melodies that he brings to his live shows will get you feeling all warm and fuzzy inside, and maybe even get you on the dance floor!
Kara & Matt Davis
April 6, 2023 @ 5:00 PM - 9:00 PM
Great songs from all eras, strong playing, and top-notch vocals.
Mike Richards
April 7, 2023 @ 2:00 PM - 6:00 PM
This acoustic alternative rock soloist, Mike Richards released his first live self-titled, 5-track EP back in August of 2015. Based in Washington D.C., he has toured the country playing from coast to coast. Mike has been performing in rock bands and acoustically since the age of 14.His roots stem from a heavy influence of 90's alternative mixed with some acoustic rock. His influences through the years have been the likes of Incubus, the Red Hot Chili Peppers, Smashing Pumpkins, Foo Fighters, Third Eye Blind, Jack Johnson, John Mayer, Ed Sheeran, Prince, and The Beatles. He began this project after the split of The Offset, a former Washington DC based rock band that opened for the likes of The Wailers and Frankie Munoz's band "You Hang Up".
7 Deadlies
April 7, 2023 @ 6:30 PM - 10:30 PM
7 Deadlies is a rock cover band that has become a trendsetter for live music at clubs,
events, and weddings in the Washington, DC area. The band stands alone in blending the best music from over four decades to create one of the most dynamic live shows in DC. Each show is a combination of 90s classics, 2000s rock anthems, hip hop sing-a-longs, classic rock throwbacks, and top 40 dance pop classics as if the best playlist you can create was put in front of you and performed live. 7 Deadlies understands that a great band knows how to perform and how to create a great experience for the audience. They are constantly bringing new things to the stage and setting a new standard in DC. 
Hannah Grace
April 8, 2023 @ 11:00 AM - 2:00 PM
Kelly met Craig Walker (Power of Dreams, Craig Walker and the Cold, etc.) through a mutual friend in Nashville in October of 2019. No more than three hours of knowing each other, they had written their first song together "Ordinary Magic." He quickly became a mentor, a good friend, and a perfect co-creator.
That same day, Walker inspired Kelly to consider traveling to Berlin. Some three months later, she found herself working in Berlin for roughly two weeks.
Kelly fell in love with the city and made plans to move. However, not long after she returned to the states, the pandemic rocked the world. While stuck at home for months on end, the pair decided to write a large collection of songs over video chats.
Troll Tribe
April 8, 2023 @ 2:30 PM - 6:00 PM
Think of if The Red Hot Chili Peppers were into blues and reggae but kept the funk – you'd be close. While heavily Reggae/Ska influenced, it's an alternative groove sound that is versatile enough to bring anyone to the dance floor. 
Party Fowl
April 8, 2023 @ 6:30 PM - 10:30 PM
Party Fowl is a Delaware based cover band playing all of your favorite songs from all genres and all years. Whatever keeps you dancing!!
Joe Downer
April 9, 2023 @ 12:00 PM - 3:30 PM
An archaeologist by day, Joe brings a skilled energy to the Alternative and Neo-folk music scene by night. He takes inspiration from a mix of artists like Soundgarden, Pearl Jam, Tom Petty, Muddy Waters, Jon Foreman, and Needtobreathe, just to name a few.
Joe got his start in Silvertongue, a hard rock band best known for winning Washington D.C.'s "Next Big Thing" Battle of the Bands in 2010. He's since channeled his energy and passion into being a solo acoustic artist and contributing member of Signal Hill Band.
Along with performing original songs, Joe covers artists ranging from the Lumineers to Goo Goo Dolls to the Zac Brown Band. He is local to Northern VA.
Scott Kurt
April 9, 2023 @ 4:00 PM - 7:30 PM
Scott Kurt grew up in America's Rust Belt, and the grittiness of his roots is evident in every aspect of his music. From his debut album, "Ragged But Right", recorded with his band Memphis 59, to his first solo effort "Down This Road", he captures the essence of hard living, hard work and hard times in deeply personal lyrics delivered by a whiskey-tinged bar room voice wrapped up inside a whole lot of full-tilt country-rock guitar.
Ryan Jewel
April 13, 2023 @ 5:00 PM - 9:00 PM
A native of Front Royal, Virginia, the country music singer/songwriter released his first EP "Up on the Drive" in 2016. This EP helped him gain traction with his music career around his hometown, the Shenandoah Valley, and further. Along with his EP, Ryan was a runner-up in the 2015 Texaco Country Showdown, a nationwide talent search, which solidified Ryan's calling for a music career. Ryan has had the privilege of being the opening act for some major country artist's such as Marty Stuart and Lauren Alaina. He has also shared the stage with fellow Nashville artists, and Clemson buddies, Cody Webb and Doug McCormick.
Britton James
April 14, 2023 @ 2:00 PM - 6:00 PM
Britton James is a seasoned musician and entrepreneur who is dedicated to writing, recording, and providing live entertainment. His wide range of musical capabilities make him competent in all facets of the music industry. Weddings, business functions, studio sessions, wineries, breweries, and many more occasions are among Britton's specialty.
Cazhmiere
April 14, 2023 @ 6:30 PM - 10:30 PM
Cazhmiere brings a sizeable repertoire to every show, including a wide range of party material from the 80's and 90's to today's current pop, dance, new country and modern rock radio hits! The unlimited variety in a night with Cazhmiere is fun and energetic for everyone!
Elly Cooke Duo
April 15, 2023 @ 11:00 AM - 2:00 PM
Elly Cooke is a singer/songwriter from Pennsylvania. Elly began songwriting at 11 and taught herself to play guitar at 14. Some of her influences include George Strait, Lauren Daigle, John Mayer, and Ed Sheeran. Elly has been performing for 8 years and has opened shows for artists such as Chris Lane, Riley Green and Maren Morris. She has been featured performing her catchy, heartfelt songs on local radio stations as well as the television program Good Day PA.
The Cassaday Concoction
April 15, 2023 @ 2:30 PM - 6:00 PM
The Cassaday Concoction is a blues-funk-rock fusion band founded in the summer of 2018 by Virginia based singer-songwriter Chris Cassaday. The band, consisting of Chris's close friends Brian Gerrard on lead guitar, Dom Ryan on bass, and Adam Bush on drums, have proven very quickly that they are must see performers. Since starting in 2018, the Concoction has rocked the stage at some of the most prestigious venues the DC, Virginia, and Maryland areas have to offer, while bringing a swarm of enthusiastic fans, both new and old, with them.  Each member's eclectic mix of musical backgrounds gives the band's sound a unique and powerful edge, luring the audience in with catchy harmonies, hard-punching rock and roll, soothing soul music, and classic crowd-favorite cover songs. Their shows truly are a "Concoction" of musical euphoria. After joining Chris in the studio on a number of his solo tracks, the Concoction released their debut album "I Need To Be" on September 9th, 2022, with more music to come in 2023. Coming to a stage near you...
The Excellent Drivers
April 15, 2023 @ 6:30 PM - 10:30 PM
Whether you are looking to dance the night away at your wedding or sing along to the songs of your youth with your friends, The Excellent Drivers have got you covered. Based in the Washington DC area, The Excellent Drivers pride themselves on playing the songs everyone wants to hear without being predictable, whether it's an iconic retro song from the 80s, and R&B classic or a modern Top 40 hit from today.
Bethany Gates
April 16, 2023 @ 12:00 PM - 3:30 PM
Much of Bethany's life has been dedicated to using the arts to touch lives. A passionate vocalist and instrumentalist, Bethany also loves songwriting and uses her craft to tell genuine stories about her life as well as the lives of the people around her.
Jacob Paul Allen
April 16, 2023 @ 4:00 PM - 7:30 PM
Jacob Paul Allen is a Country Music singer/songwriter from Nelson County, Virginia. Whether performing solo or with his backing band, The Flood, Jacob brings and endearing authenticity to the stage that ripples through the crowd and reels them into the stories that he tells, both in his lyrics and his stage banter between songs. From whiskey bent bar room sing alongs to heartfelt love ballads, Jacob keeps the listener engaged.
Shane Gamble
April 19, 2023 @ 5:00 PM - 9:00 PM
A Maryland native, Shane Gamble embodies what it means to be a working musician. Shane attacks his guitar with passion and sings jangly songs about the good times with a distinctly American feel. Close your eyes and imagine if Tom Petty or Bruce Springsteen were to emerge now on Country radio, then added a modern twist…that's Shane.
Michael Clem
April 20, 2023 @ 5:00 PM - 9:00 PM
A recent nominee for BEST OF C-VILLE 2022 in the "Music Artist" category, local singer-songwriter Michael Clem has managed to continue his life as a full-time musician for several decades. For 31 years, Clem has been playing bass, singing and writing songs for the national touring act he co-founded, Eddie from Ohio. Over that time, EFO has amassed a sizable grassroots following, released nine CDs (all independently) & collected numerous Washington Area Music Association Awards. Since 2008, with the band slowing down, Clem has relocated from Northern Virginia to Charlottesville where he's established quite a foothold in its musical scene, with a variety of solo, duo, trio & ensemble configurations.
Neel Madan
April 21, 2023 @ 2:00 PM - 6:00 PM
Neel Madan is the lead vocalist and guitarist for Baltimore based party rock band, The Chucks!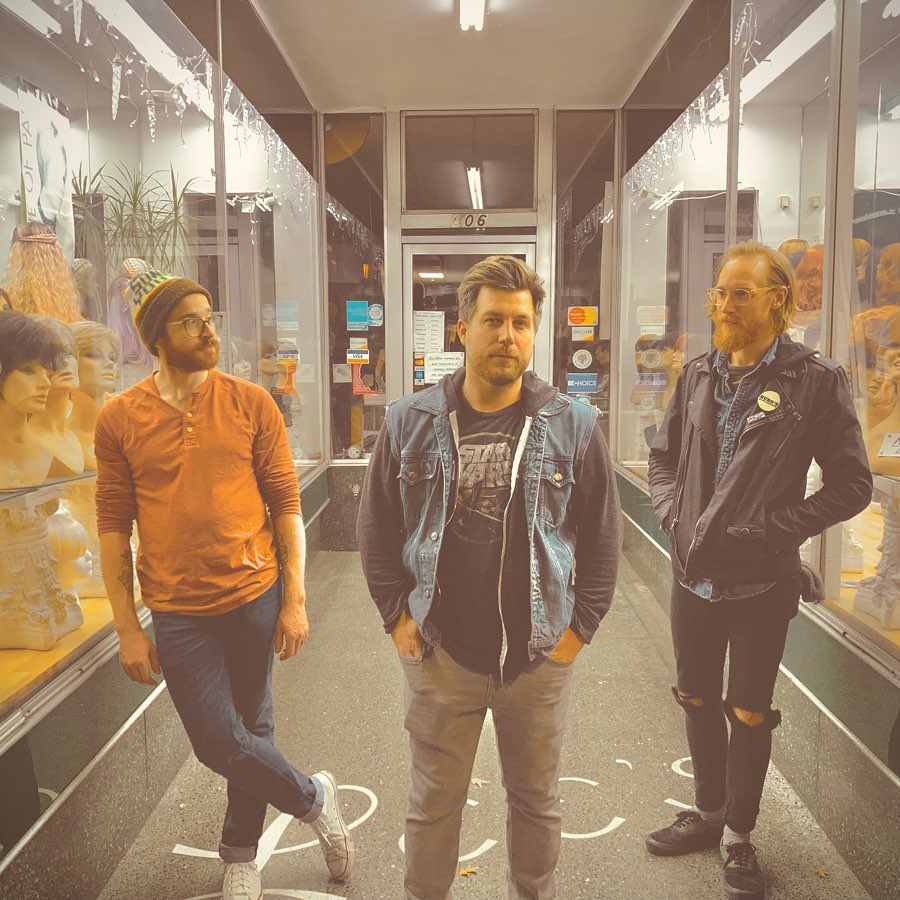 Juniper Lights
April 21, 2023 @ 6:30 PM - 10:30 PM
Juniper Lights is a music group performing and recording music.
Zac Quintana
April 22, 2023 @ 11:00 AM - 2:00 PM
Zac Quintana is a graduate of the Berklee College of music in Boston and has been playing guitar and singing for 30 years. Zac crosses multiple genres with strong rhythm guitar playing and smooth vocals, delivering an upbeat musical experience for all ages throughout the D.C./VA area.
The FlyBirds
April 22, 2023 @ 2:30 PM - 6:00 PM
The Fly Birds: Free range mountain sirens. Personal, passionate, petulant, praising; longing, losing, lamenting, lazing; crowing, crooning, caring and craving… it's all there when The Fly Birds perform.
Under The Covers
April 22, 2023 @ 6:30 PM - 10:30 PM
Whatever you want! Pop, Rock, Dance and Top – UTC has it COVERED!
Hailing from Baltimore, these 5 young gents will turn up any audience with their top hits coupled with the most explosive stage performance in the Mid-Atlantic Region.
Anthony Gill
April 23, 2023 @ 12:00 PM - 3:30 PM
Anthony Gill is a local singer/songwriter who has been performing between Richmond and Northern Virginia for several years. His unique interpretation of classic Rock, Blues, R&B and Country classics has made him one of the most original live performers around. Sit back, relax, and enjoy while Anthony brings his unique style and energy to Farm Brew Live. 
Melissa Quinn Fox
April 23, 2023 @ 4:00 PM - 7:30 PM
Melissa Quinn Fox is a singer/songwriter from Pittsburgh, PA, who blends the brazen spirit of Americana with the unabashed candor of country music to create her own unassuming, yet distinctly versatile sound.
Brian Franke
April 26, 2023 @ 5:00 PM - 9:00 PM
Brian Franke is an independent award-winning singer/songwriter residing in the Washington, DC area. He is known as both a frequently booked cover song musician as well as an original songwriter. His cover songs range from classic rock songs, to 90s alternative rock, to Top 40 songs currently on the radio. 
Sharif
April 27, 2023 @ 5:00 PM - 9:00 PM
Los Angeles-based artist Sharif has been performing throughout the world for more than twenty years. Taking popular songs of all styles and running them through his live music machine, Sharif creates a unique and dynamic show each and every night. Covering an array of artists, from Madonna to Nirvana, Sharif can truly transform any song into his own profound piece. Join us for an evening of acoustic guitars, warm vocals, and all your favorite songs. 
Summer & Eric
April 28, 2023 @ 2:00 PM - 6:00 PM
An acoustic duo from Northern Virginia playing an array of music from all genres that spans the past 4 decades. There is always something for everyone!
Heads Up Penny
April 28, 2023 @ 6:30 PM - 10:30 PM
Heads Up Penny is a five-piece band based in Raleigh. With influences rooted in classic rock, country, funk and R&B, their sound is as wide-spanning as it is refined. These boys will keep you on your auditory toes with song topics ranging from classic heartbreak, drug addiction, the mysteries of God, and the importance of hats.
Matt Waller
April 29, 2023 @ 11:00 AM - 2:00 PM
Using a looper pedal to record live drum beats, bass lines, and guitar parts, Matt is able to create full sounding textural renditions of songs that span several different musical genres. What sets Matt apart from other musicians is his ability to cover both classic and current hip hop and R&B covers one would think impossible recreate with only an acoustic guitar. An audience member at a live show will hear everything from Reggae, to Pop, to Country, to Rock, and Hip Hop. Have your camera ready to capture a great rendition of one of your favorite songs and be sure to grab a business card and send it to this site!!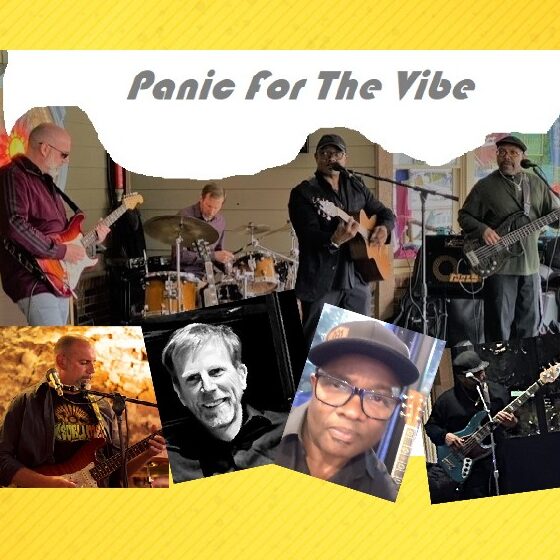 Panic for The Vibe
April 29, 2023 @ 2:30 PM - 6:00 PM
PANIC FOR THE VIBE with Larry Thomas, a soulful vocalist with years of experience performing at small and large events as Solo artist and with PANIC FOR THE VIBE, Members: Eric Robertson on drums, Tommy Zeigler on Bass / vocals and John Graves on lead guitar / vocals. Covering 2000's/90's pop music, RnB and a mix along with Pop Country. Larry has produced and preformed two albums in the 90's "The Larry Thomas Project" available at Pandora, Apple Music and Spotify etc. and other streaming plate forms. the group has established a 90's dance flare that continues to expand.
It's All Good
April 29, 2023 @ 6:30 PM - 10:30 PM
IT'S ALL GOOD! is sure to be the highlight of any event. Featuring members of the hit pop band "Waverunner" and the cover group "the Victoria Watts band", IT'S ALL GOOD! combines energy and musicianship to create a live show like no other! 
Bobby Thompson
April 30, 2023 @ 12:00 PM - 3:30 PM
Hailed as one of Washington DC's top blues musicians, Thompson strikes an energetic and seasoned balance between electric blues-rock, exemplified by his three studio albums and two live albums, along with a distinctive acoustic song-craft performance style. His acoustic emphasis on the Weissenborn lap-slide acoustic guitars sets him apart from many of his contemporaries but it's not just his instrumental strengths that garner attention, but also his deep rootsy songwriting and dynamic vocal style.
Juliet Lloyd Trio
April 30, 2023 @ 4:00 PM - 7:30 PM
In the few short years since penning her first song, DC-based singer/songwriter Juliet Lloyd has quickly gained a name for herself as a strikingly accomplished songwriter and no-holds barred performer. From thousand-seat amphitheaters to intimate standing-room only cafes, audiences have been held captive by her accessible, memorable songs and easy charm time and time again.