LIVE MUSIC
We believe in creating a complete experience for our guests. Pairing live music with craft beer, food and friends, brings the experience to another level.
Ken Wenzel
October 4, 2023 @ 5:00 PM - 9:00 PM
A saxophonist, a guitarist, a singer/songwriter, and a bandleader, Ken has been described as a purveyor of restless midwestern sentimentality, who searches in his songs for the kinds of truth that's often best found within oneself. Whether performing as a solo acoustic singer-songwriter or with his full band Cross Kentucky, Ken stays busy, playing 200+ shows a year across the DC, Delaware, Maryland, and Virginia region, the eastern seaboard, the midwest, and south.
Jake Mimikos
October 5, 2023 @ 5:00 PM - 9:00 PM
Jake Mimikos is a singer/songwriter from Southern California. Currently, he is living in Virginia and performing solo and in his band The Frontier. After over a decade of writing, recording, and touring he is currently working with his producer Austin Bello (Forever the Sickest Kids) to perfect his sound and continue releasing new music. You can catch him performing at venues large and small in Northern VA and listen to original recordings of his work where ever you stream or download music. Follow his band The Frontier on social media for updates.
Zac Quintana
October 6, 2023 @ 2:00 PM - 6:00 PM
Zac Quintana is a graduate of the Berklee College of music in Boston and has been playing guitar and singing for 30 years. Zac crosses multiple genres with strong rhythm guitar playing and smooth vocals, delivering an upbeat musical experience for all ages throughout the D.C./VA area.
Groovalicious
October 6, 2023 @ 6:30 PM - 10:30 PM
Disco tribute act playing all the hits from the days of bell bottoms, platform shoes and mirror balls!
Carleigh Jane
October 7, 2023 @ 11:00 AM - 2:00 PM
Carleigh Jane is an acoustic musician and promising songwriter born and raised in Virginia. Carleigh has been singing and performing from a very young age. Starting piano lessons at age 5, professional voice instruction at age 8 and self-taught on the ukulele and acoustic guitar by 10, Carleigh has quickly found her passion and God-given gift. She knows music is a part of her and always will be.
Virginia Sweet
October 7, 2023 @ 2:30 PM - 6:00 PM
Virginia Sweet puts an energetic and modern twist, to the classic sounds of southern rock. Influenced by the likes of The Allman Brothers, Black Sabbath, and Gov't Mule among others, Virginia Sweet's belief is that music has the ability to connect people of all walks of life. Reminiscent of the "Golden Age" of classic rock, Virginia Sweet delivers a completely unique experience with each performance through powerful vocals, awe-inspiring guitar, and a dynamic rhythm section. Virginia Sweet says "Sharing these musical experiences with fans and the next generation is what we are really all about."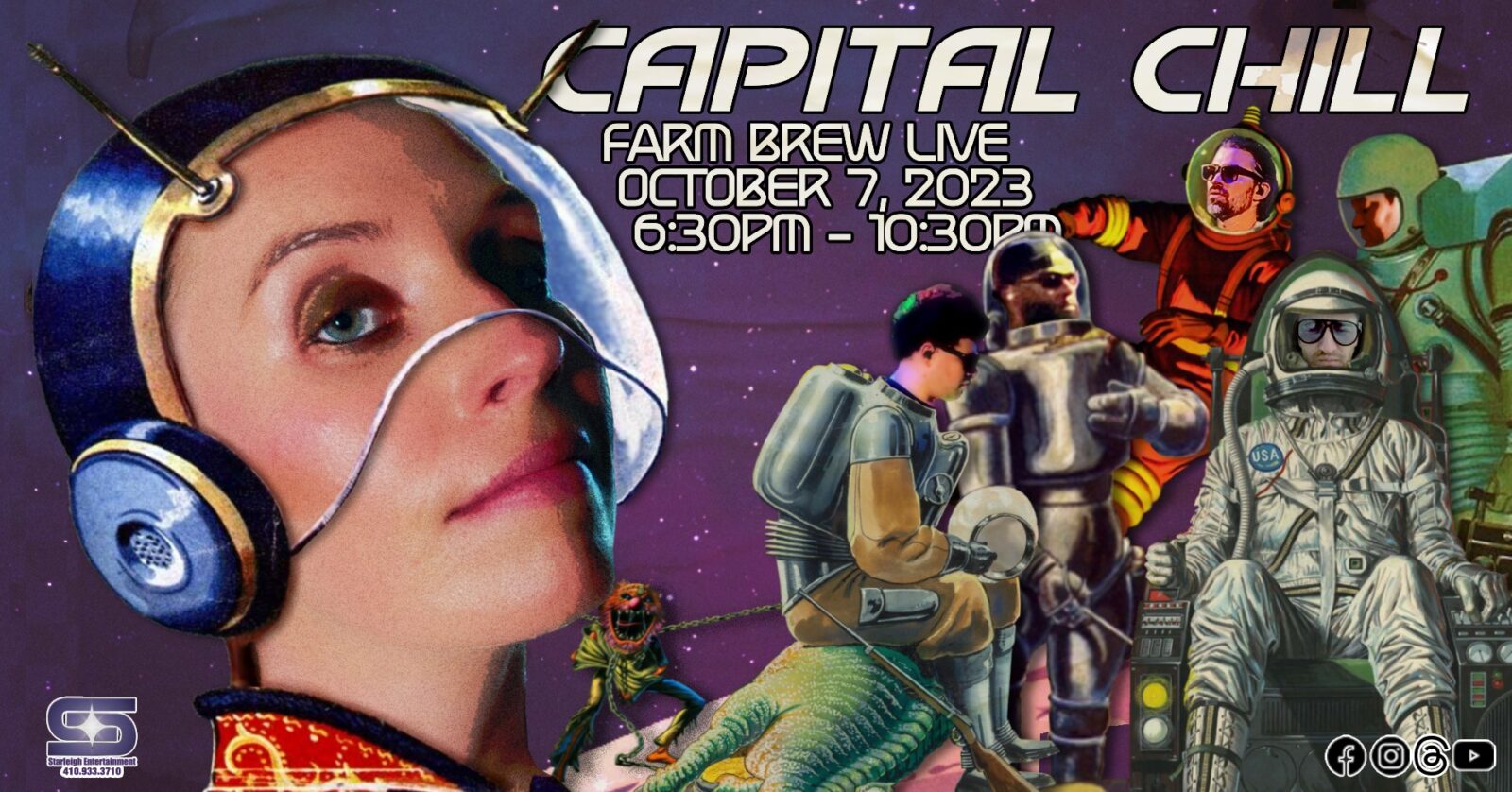 Capital Chill
October 7, 2023 @ 6:30 PM - 10:30 PM
Capital Chill returns to Farm Brew Live to bring the live music to the big stage! Come grab a brew from 2 Silos, a bacon tower from The Black Sheep, and a mess of tacos from Papi Chulo's. Fuel up before putting on your dancing shoes! 
Moonstone
October 8, 2023 @ 12:00 PM - 3:30 PM
Moonstone is two longtime friends who really love playing music. They've known each other for years, played in different bands together and apart, and wanted to add a new aspect to their live music. Modern Acoustic Feel Good Rock? "We hate labels – but we will bring songs you know, a few you don't, and make sure everyone has a good time"
Juliet Lloyd Trio
October 8, 2023 @ 4:00 PM - 7:30 PM
In the few short years since penning her first song, DC-based singer/songwriter Juliet Lloyd has quickly gained a name for herself as a strikingly accomplished songwriter and no-holds barred performer. From thousand-seat amphitheaters to intimate standing-room only cafes, audiences have been held captive by her accessible, memorable songs and easy charm time and time again.
Jacob Ritter
October 11, 2023 @ 5:00 PM - 9:00 PM
Jacob is a student, music lover, vinyl junky, bike riding, musician who loves what they do.
Dan Barry
October 12, 2023 @ 5:00 PM - 9:00 PM
Dan Barry is a singer-songwriter who blends influences of rock, jazz, folk, and soul into a unique sound.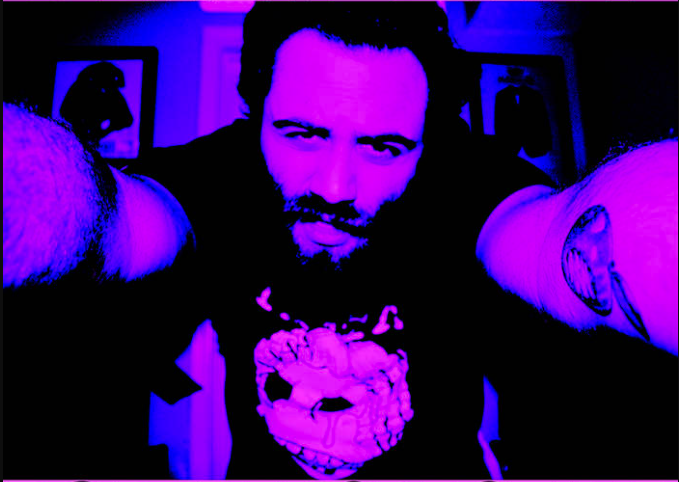 Derek Evry
October 13, 2023 @ 2:00 PM - 6:00 PM
Derek Evry is a singer/songwriter/multi-instrumentalist from Washington D.C.Derek has released several solo albums, as well as producing & performing on various albums for other musicians, including Rachel Levitin, Cathy DiToro, Carolyn Crysdale, Tom Goss, & Alex Parez.Derek's most recent album "Pop Perspective" is out now!
Shake The Room
October 13, 2023 @ 6:30 PM - 10:30 PM
Shake the Room applies a rock feel to a heavy dose of hit songs from the 90's, with a few selections from the 70's, 80's, 00's and today which represents the band's musical tastes while also appealing to a broad audience. We select music that is well-known but not overplayed, and tailor each performance to the venue and the audience on any given night. Our versatile catalogue, combined with our high-energy stage presence, makes every STR perfomance unique.
Emma White
October 14, 2023 @ 11:00 AM - 2:00 PM
Rolling Stone's "10 New Country Artists You Need To Know," Emma White's genre-bending sound offers a new take on modern country.
Grayson Torrence
October 14, 2023 @ 2:30 PM - 6:00 PM
Grayson a singer/songwriter with a beautiful yet powerhouse voice is able to captivate her audience.
Uncle Jesse
October 14, 2023 @ 6:30 PM - 10:30 PM
Uncle Jesse is here for you, and we're about to become your favorite DMV-based cover band. Rock out with us as we take you back in time with all the best damn songs from the 90's and early 00's. Blink 182? Check. Green Day, absolutely. No Doubt? No doubt about it (see what we did there). Don't forget your flannel and Doc Martens!
Summer & Eric Duo
October 15, 2023 @ 12:00 PM - 3:30 PM
An acoustic duo from Northern Virginia playing an array of music from all genres that spans the past 4 decades. There is always something for everyone!
Bobby Thompson
October 15, 2023 @ 4:00 PM - 7:30 PM
Hailed as one of Washington DC's top blues musicians, Thompson strikes an energetic and seasoned balance between electric blues-rock, exemplified by his three studio albums and two live albums, along with a distinctive acoustic song-craft performance style. His acoustic emphasis on the Weissenborn lap-slide acoustic guitars sets him apart from many of his contemporaries but it's not just his instrumental strengths that garner attention, but also his deep rootsy songwriting and dynamic vocal style.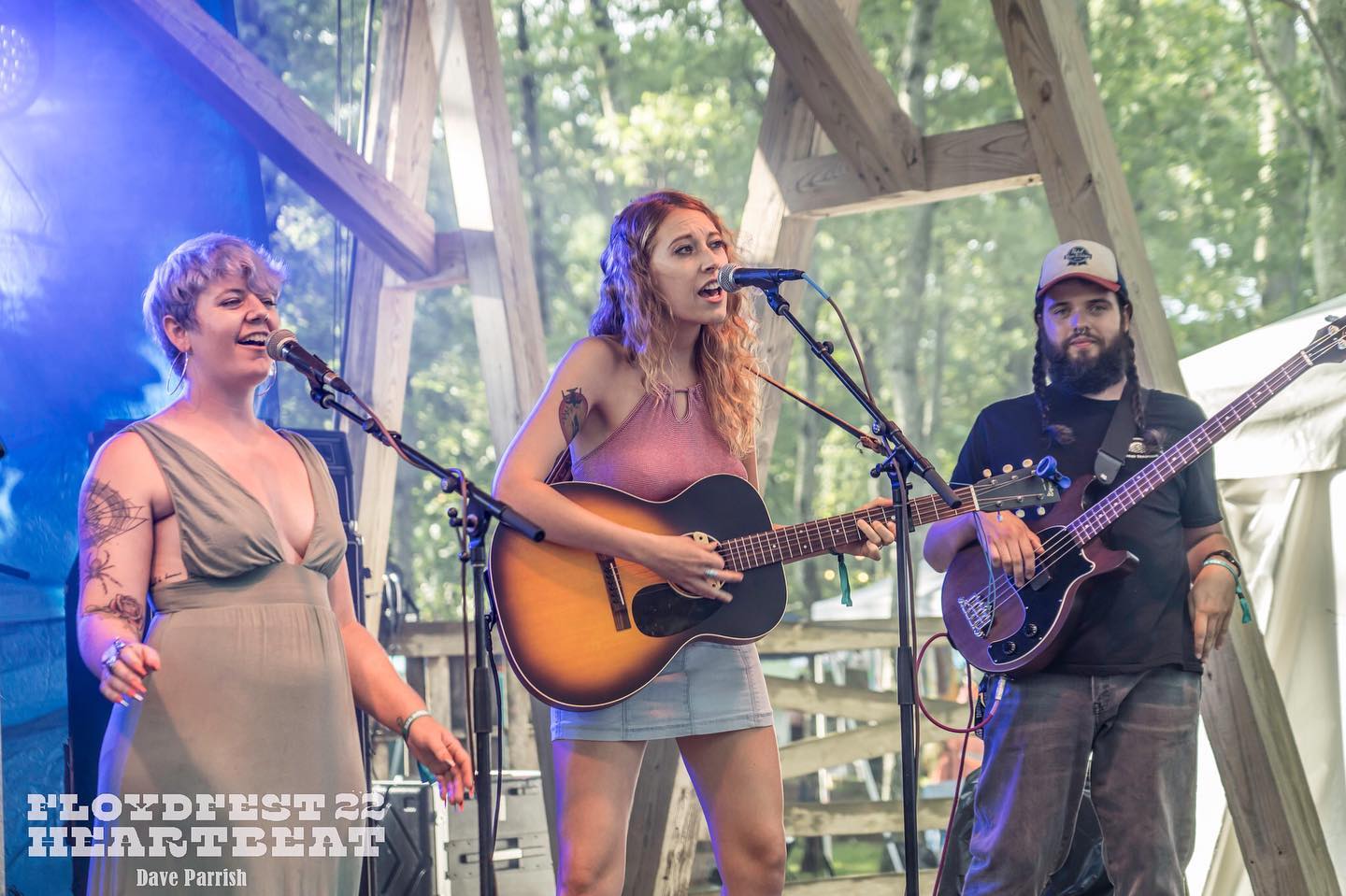 Mackenzie Roark
October 18, 2023 @ 5:00 PM - 9:00 PM
Mackenzie Roark started her musical pursuits at an early age when she was forced by her parents to play the acoustic guitar and sing in her middle school praise band at church. While the rickety stage in the Jesus mural youth room was worlds away from the type of stage she dreamed of one day occupying, she learned the basics of playing and singing simultaneously, as well as how to pray away the stage fright.Fast forward fifteen or so years, and Mackenzie has played stages all along the east coast. From Charleston to Asheville to New York City, this Richmond, Virginia-based musician has played just about every type of gig. Over the years, she's dialed in her craft by way of hundreds of performances in bars, restaurants, and breweries, as well as festivals and major venues.
Timmie Metz
October 19, 2023 @ 5:00 PM - 9:00 PM
Timmie Metz is a rock & soul singer, guitar player and band leader hailing from the Washington D.C./Baltimore/Annapolis area. With a soulful, slightly gravely, voice that rings of Chris Stapleton, Marvin Gaye, Van Morrison and Led Zeppelin's Robert Plant, Timmie loves to entertain. "My main goal is to get family & friends on their feet with their children, dancing. There is nothing better."
Enya Agerholm
October 20, 2023 @ 2:00 PM - 6:00 PM
Meet the winner of Thunder 104.5's 2018 Rising Star competition! You can catch Enya performing somewhere in the central Virginia area almost every weekend.
The Nashville Nights Band
October 20, 2023 @ 6:30 PM - 10:30 PM
Welcome to Nashville Nights Band - your ultimate choice for authentic 90's country music! Our band offers a unique blend of classic country sounds, heart-warming lyrics, and upbeat rhythms that will keep you dancing all night long.​
We take pride in our genuine Nashville sound and our talented musicians who have decades of experience in the music industry.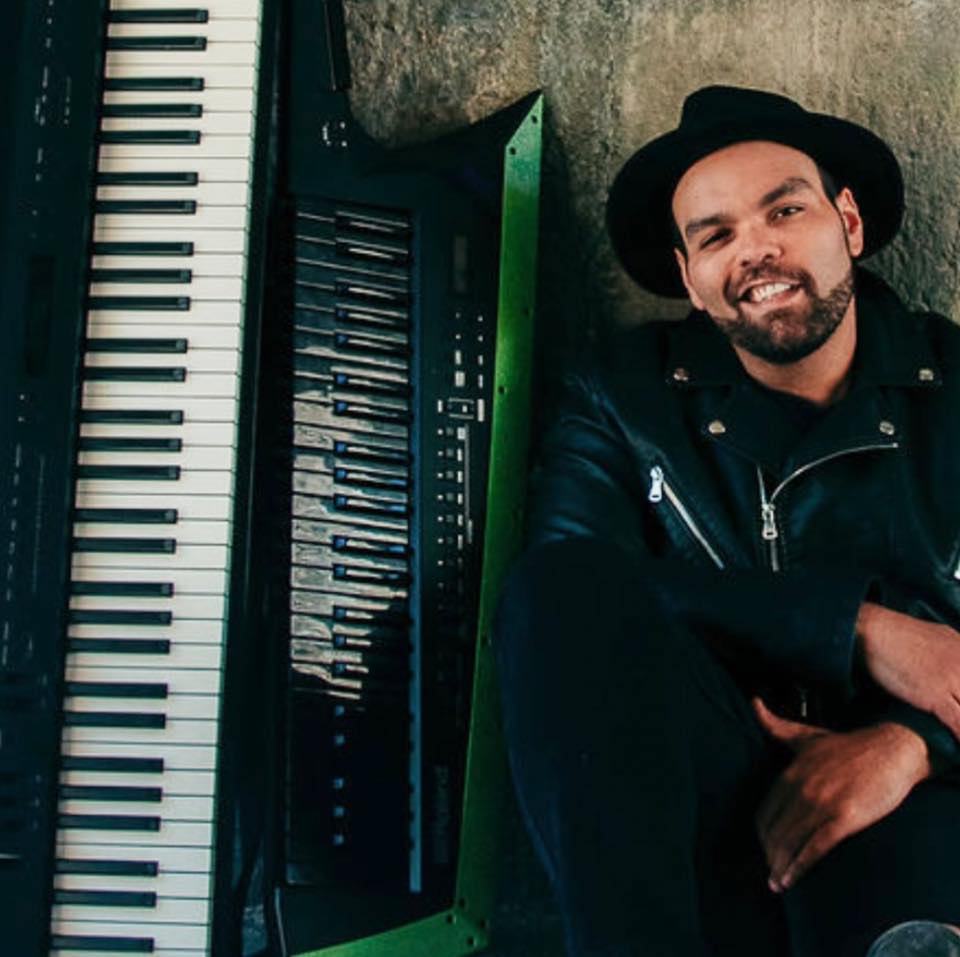 Matt Johnson
October 21, 2023 @ 11:00 AM - 2:00 PM
Matt Johnson is a Singer/Songwriter, Producer, Piano player, Actor, etc. from the central Shenandoah Valley and was featured on NBC's THE VOICE S15
Starcrush
October 21, 2023 @ 2:30 PM - 6:00 PM
Starcrush is one of the premier modern rock/party bands in the Baltimore area. Their high-energy shows and diverse song catalog have made the band a crowd favorite at the best venues throughout the region. Come out to a show to see for yourself why so many others are making Starcrush a "must-see" part of their weekend.
It's All Good
October 21, 2023 @ 6:30 PM - 10:30 PM
IT'S ALL GOOD! is sure to be the highlight of any event. Featuring members of the hit pop band "Waverunner" and the cover group "the Victoria Watts band", IT'S ALL GOOD! combines energy and musicianship to create a live show like no other!
Kylie Brown
October 22, 2023 @ 12:00 PM - 3:30 PM
Kylie Brown is a 15 year old singer/songwriter from Northern Virginia. Kylie Brown will be a sophomore at Westfield High School (Centreville, VA) where she is on the Varsity Dance Team as well as apart of the theatre department. Kylie loves to write songs and perform country/pop music. She releases her original songs that are all written and performed by her, on all music platforms. Last year she released her first album, "And so it Begins…", along with a single called, "Gotta Be a Cowboy". This month Kylie released a follow up album, "Just Getting Started- the EP" which includes all originals songs written by her as well.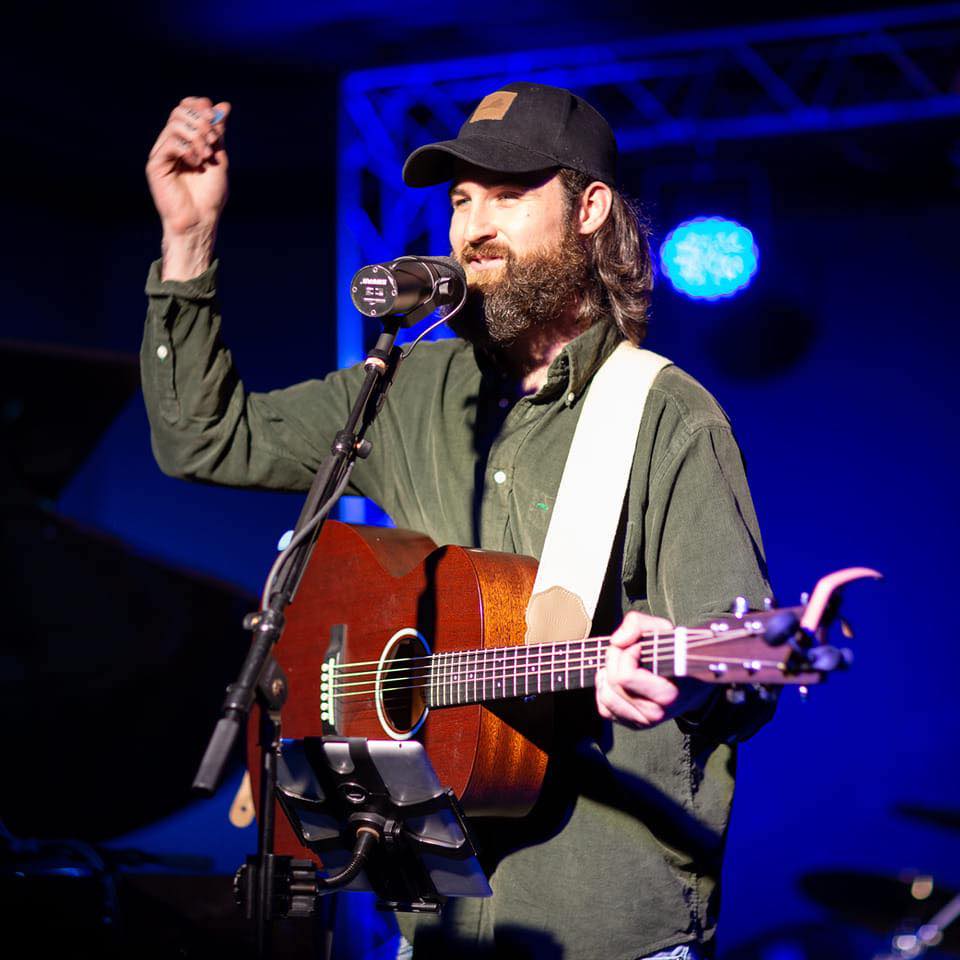 Bailey Hayes
October 25, 2023 @ 5:00 PM - 9:00 PM
Bailey Hayes is a 24-year-old solo acoustic artist. He has been performing his whole life, but playing shows out at breweries, wineries, pubs, restaurants, weddings and more for 2 years now. His setlist contains an eclectic range of music … anywhere from country, to classic rock, to pop/soul, to folk, original music and more! The energy and melodies that he brings to his live shows will get you feeling all warm and fuzzy inside, and maybe even get you on the dance floor! 
Brian Franke
October 26, 2023 @ 5:00 PM - 9:00 PM
Brian Franke is an independent award-winning singer/songwriter residing in the Washington, DC area. He is known as both a frequently booked cover song musician as well as an original songwriter. His cover songs range from classic rock songs, to 90s alternative rock, to Top 40 songs currently on the radio.
Adam Calvert
October 27, 2023 @ 3:00 PM - 6:00 PM
Ohio native, singer/songwriter Adam Calvert is quickly making a name for himself in the country music scene as an up and coming independent artist on the rise. Adam is known for his role on MTV's hit musical reality show, "Taking The Stage" which was nominated for a Teen Choice Award as well as winning 'Rising Star of the Year' and 'Single of the Year' at the Josie Music Awards.
Fresh off his West Coast Tour where he performed in North Dakota, Oregon, Washington, Idaho, California and Oklahoma, Adam is set to headline dozens of fairs and festivals across the country where he'll surpass 35 states this year.Calvert's original music has accumulated over 1 million streams across all platforms within the last year and when he's not on the road touring, you can find him honing his writing skills and working on new music in Nashville, TN. He has shared the stage with many notable artists including: HARDY, Joe Nichols, Lonestar, Jon Langston, Neil McCoy, Martina McBride, Phil Vassar, Parmalee, Cooper Alan, Canaan Smith, and Marty Haggard.
Screaming Monkeys
October 27, 2023 @ 6:30 PM - 10:30 PM
Screaming Mönkeys have been rocking the DC area for over 10 years to overwhelmingly enthusiastic crowds. Their fans connect with the band's passion for recreating everyone's favorite songs with intense detail, authenticity, and most importantly... heart. The virtuosity and versatility of each member in the band allows them to recreate hit songs in their original keys from bands such as Journey, Whitesnake, and Def Leppard, to Lady Gaga, Bruno Mars, and One Republic.
Sela Campbell
October 28, 2023 @ 11:00 AM - 2:00 PM
Sela Campbell is a 15 year old guitarist based out of Northern Virginia!
At the start of 2021, she had everything she needed to start playing her own gigs. Now she play gigs at established wineries and breweries all around Loudoun county. She mostly plays country music, with a good mix of old classics and new hits, and a few non-country songs that she loves.
In 2022, she competed in the Loudoun Battle of the Bands and won Best Soloist!
Doc Marten & The Flannels
October 28, 2023 @ 2:30 PM - 6:00 PM
Doc Marten and the Flannels is the nation's premier tribute to music of the 90's. Touring the East Coast of the US since 2008, the band has played over 500 shows and has developed a truly unique show for die-hards and casual fans alike.
Legal In The District
October 28, 2023 @ 6:30 PM - 10:30 PM
A collection of talented DC area musicians that rock fun cover tunes on stages entertaining the masses
Mark Dunn
October 29, 2023 @ 12:00 PM - 3:30 PM
Mark Dunn's talent on the electric guitar is undeniable and well-established. Now, in 2023, Dunn comes out swinging on his brand-new album Top Gear. Filled with original rockers from head to toe, Dunn's powerful guitar licks are uplifting while at the same wall shaking.
Moxie
October 29, 2023 @ 4:00 PM - 7:30 PM
Acoustic favorites that will make your ears and heart happy!