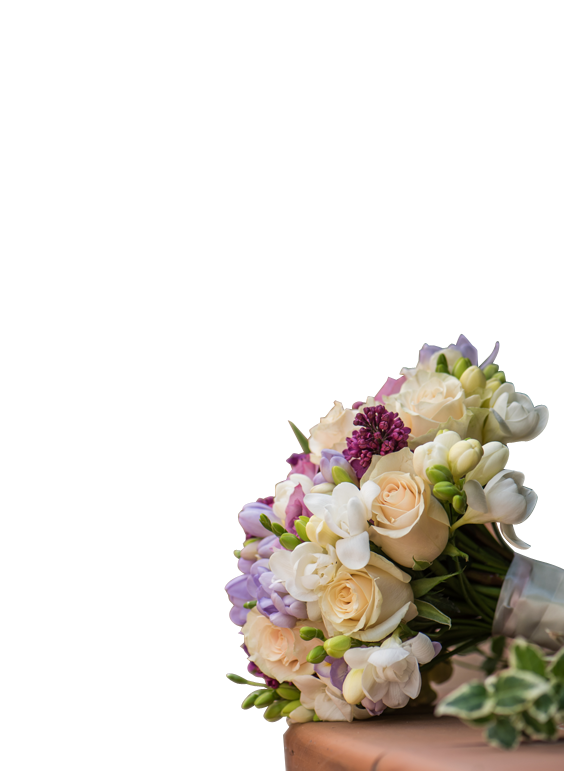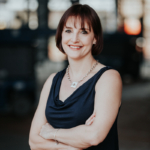 Director of Events and Sales
Contact me for more information.
Farm Brew LIVE is an ideal venue for private parties, receptions, weddings, corporate and convention groups, holiday parties, celebrations and many other events. There are many options for event space on the campus to accommodate intimate private dining to large gatherings and everything in between. Our special event's team is ready to assist in successfully planning and hosting your event. We offer additional services for centerpieces, table linens and a state-of-the-art AV system with projector and screen for showcasing slideshows, photos and presentations.
Click to contact us for more information
Special Events Venue Options
The Great Hall
Max. 162 seated/280 standing

The Great Hall is our largest private space perfect for any wedding, grand reception or corporate event. A welcoming reception area is separated by sheer draped elegance from the main dining space which is highlighted by mood-setting, tear-drop chandeliers. The space offers state of the art A/V capabilities with pre-mounted screens and a projector for showcasing slideshows, photos and presentations.
You may also incorporate the beautiful outdoor patio space and lush greenery for your event, weather permitting.
The Black Sheep Deck
Max. 48 seated/62 standing
Overlooking the Chef's Garden, fire pits and hops fields, The Black Sheep Deck is a great space for outdoor dining or cocktail gatherings, featuring its very own bar. Enjoy Virginia's Spring, Summer and Fall months with a special post-work celebration, birthday party or corporate meeting.
The Barrel Room
Max. 32 seated
Rustic yet refined, the Barrel Room is situated in the heart of the barn, surrounded by majestic oak barrels, perfect for vibrant yet intimate sit-down dinners. The grand farm-tables, constructed out of reclaimed wood from the property, provide the complete setting for any memorable event, be it a rehearsal dinner, alumni event or holiday function.
The BIGloo – Seasonal
Call for details • More information
Stay warm and cozy in the this unique space during the cold winter months. The Bigloo can accommodate up to 40 guests and is the perfect distinctive space to host your group under the stars. It is only available for a limited time, so be sure to inquire quickly!
The Thomasson Room
Max. 72 seated/85 standing
Offer your guests a unique experience in The Thomasson Room, a great alternative to more traditional rental spaces, easily combined with the adjacent patio or used on its own as a fully private space. A variety of menus or custom beer-paired dinners to select from will further highlight your guest's experience and make a lasting impression.
High Gravity Terrace
Max. 64 seated/75 standing
Host your event on the terrace and you will have the best seat in the house, overlooking the Yard and all that Farm Brew Live has to offer. Indulge in our wide selection of house-brewed beer and elevate the evening with a 3-course meal that all will envy.
The Living Room at the Pour House
16 seated/25 standing
A semi-private chic lounge space, on the mezzanine level, that overlooks the Pour House and gleans a pulsating energy from the bustling tap room.
Great for a cocktail reception or group happy hour with passed appetizers or cocktail platters.
2 Silos Brewery Process Area
Max. 50 seated/80 standing
Located in the heart of the brewery, this space is as rustic as it is unique and distinctive. Host a reunion, graduation or bachelor party, this space can be defined as you see fit. Consider the brewery an open canvas, as it can be tailored to your needs. Brewery availability is based on 
operations and production.
Hours: Sunday 11am – 9pm • Monday – CLOSED • Tuesday – Saturday 11am – 11pm
Extended Hours Based on Event Schedule­
Villagio Hospitality Group
Our concepts are individually tailored to meet the needs of a specific market segment, resulting in a collection that is distinguished by a uniquely personal, guest centric approach to hospitality.
This approach is built not around design trends, cookie-cutter approaches, or service gimmicks, but around the timeless and authentic values that are the true foundation of a positive guest experience.
To learn more about our company or this concept, please contact us.